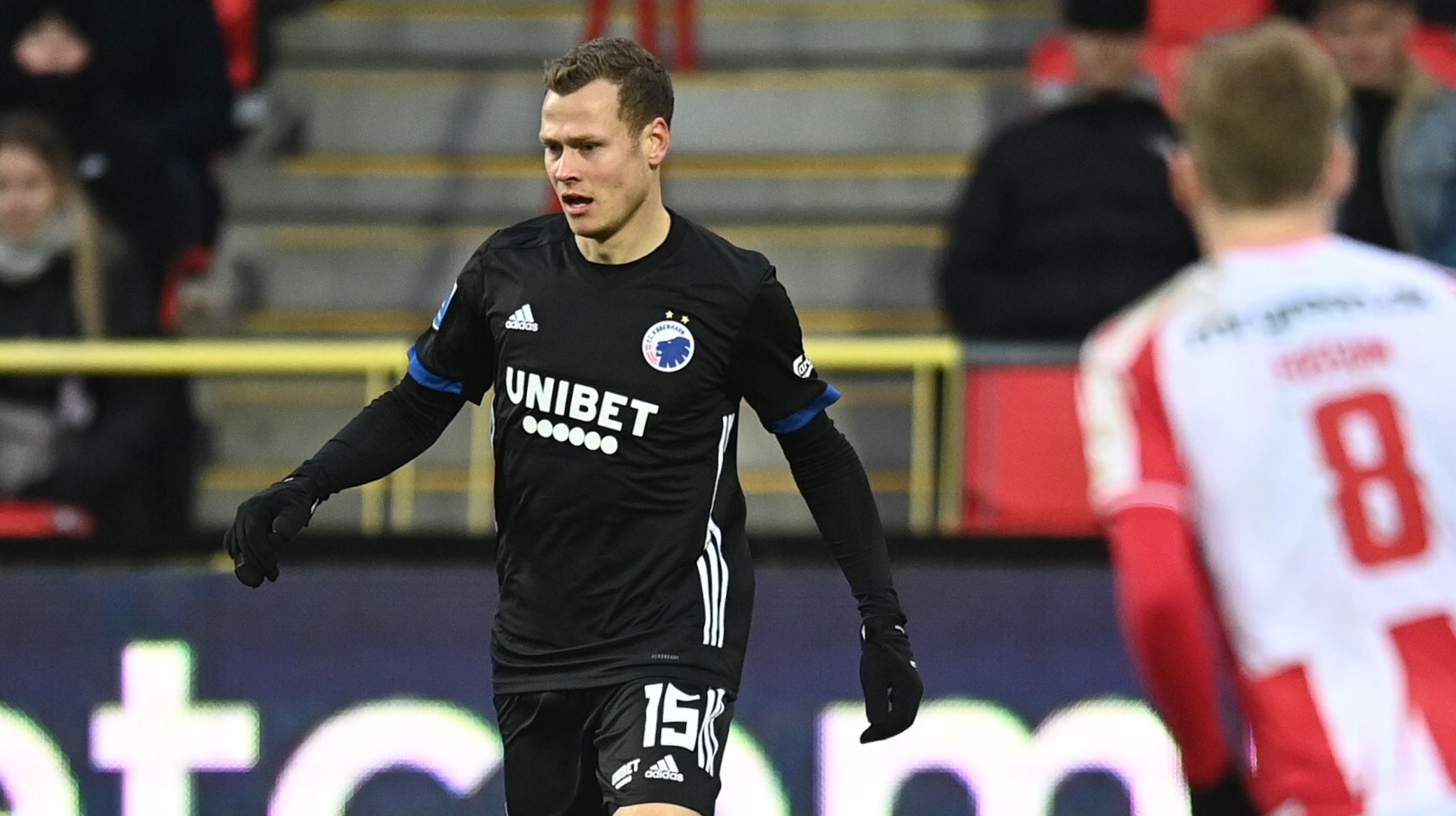 Jan Christensen, Getty Images
Goalscorer Claesson looks towards FCM clash in Parken
04/04 2022 14:31
F.C. Copenhagen's latest signing Viktor Claesson says he is looking forward to Sunday's top-of-the-table clash with FC Midtjylland in Parken after scoring on his debut for the club last weekend.
Claesson came off the bench to grab a late winner for FCK in the 1-0 victory at AaB on Sunday evening.
The league leaders now have a week to prepare for this Sunday's 6pm kick off against second-placed FC Midtjylland.
The gap between FCK and FCM current stands at nine points, although Midtjylland face Silkeborg this Monday evening). And Claesson is looking forward to facing off against the Lions' fellow title challengers.
"I am very much looking forward to experiencing Parken for such a big match," said Claesson after being told more than 25,000 fans have already secured their seat for the game.
"Everyone here and some of my international teammates have said that the atmosphere is great in Parken. Of course, I have also seen videos from some of the fans, so I am really looking forward to being a part of it too."
25,000 fans already have tickets
The club expects FCK vs FCM to be close to a sell-out this weekend and fans can still buy tickets for the game in advance.
For Claesson, it will be the first time he has experienced the noise of Parken Stadium. But he's already got a taste of what's to come after scoring in front of the away fans in Aalborg on Sunday.
"It was a great reception I received from the fans in Aalborg, and I was delighted that I could quickly give them something back through our victory," said Claesson.
"Now our focus is on the match against FC Midtjylland, which will be really exciting, but also a challenge, because they are a strong team.
"We are looking forward, and I have already experienced in the few days here that we have a broad and strong squad with a good unity, so we look forward to every match."
Previous experience of Parken
Claesson may be preparing for what could be his Lions home debut but in fact the Sweden international has previously played in Parken – albeit not in a competitive fixture.
"I played a training match here for Elfsborg against FCK many years ago, so that can't really compare with what awaits on Sunday," he said.
"It will be amazing to experience the international atmosphere that FCK's fans can create for a match like this on Sunday, so we have to prepare thoroughly and give everything to give them a good experience."
Fans can buy F.C. Copenhagen tickets for the game online today. If you have not experienced Parken Stadium before, check out our How to Buy F.C. Copenhagen Tickets guide here!