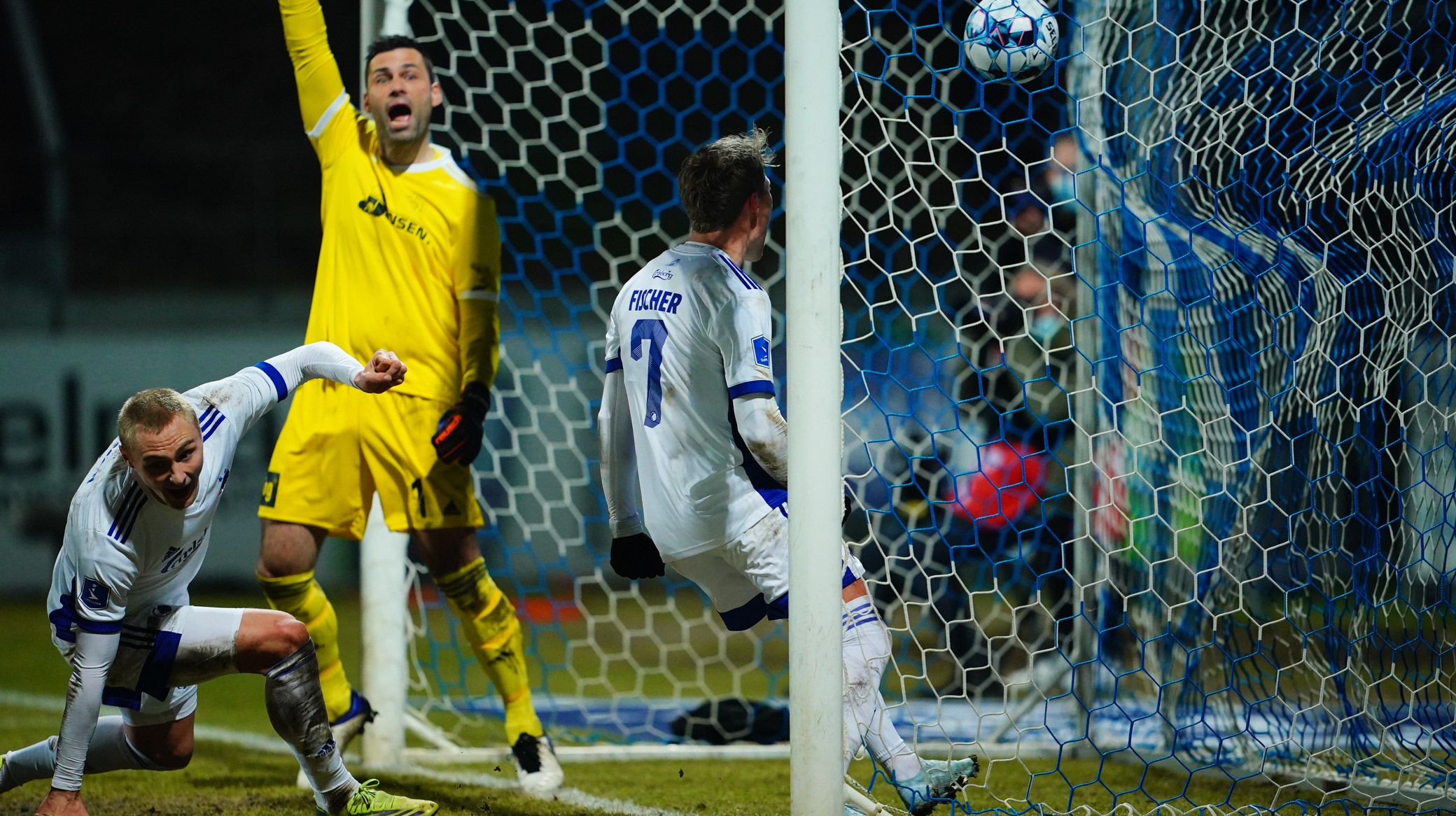 Lars Rønbøg, Getty Images
Fischer: We must kill off these games
23/02 2021 10:30
F.C. Copenhagen's Viktor Fischer admitted the team was left frustrated after the 2-2 draw with Lyngby on Monday night ended the Lions' three-game winning streak.
Jonas Wind and Lukas Lerager got the goals for Jess Thorup's side but the hosts hit back to claim a point.
"It's too bad we only got a 2-2 result from such a match," Fischer said.
"If we can pick up again quickly, then I don't think that today's result means much in the long run, but we must get better at killing off these games when we have so many opportunities to do so. We led twice and had a clear advantage with many chances today."
Thorup: Not good enough
Lions boss Thorup added: "Of course it is not good enough that twice went ahead but don't come away with three points.
"We had talked in advance that it could be a difficult night, and I blame the energy that the players put into the day. But there is a lack of cynicism at both ends of the field, and it is especially annoying that they equalised so quickly after we went 2-1 up. Maybe we already thought the points were safe, so we stood and dozed off a bit.
"We now have to get back to the training ground and work on it. We've still earned 20 points out of a possible 24 in the last eight games. But today it was not good enough."
Next up for FCK is a home tie against AGF ar 4pm on Sunday.