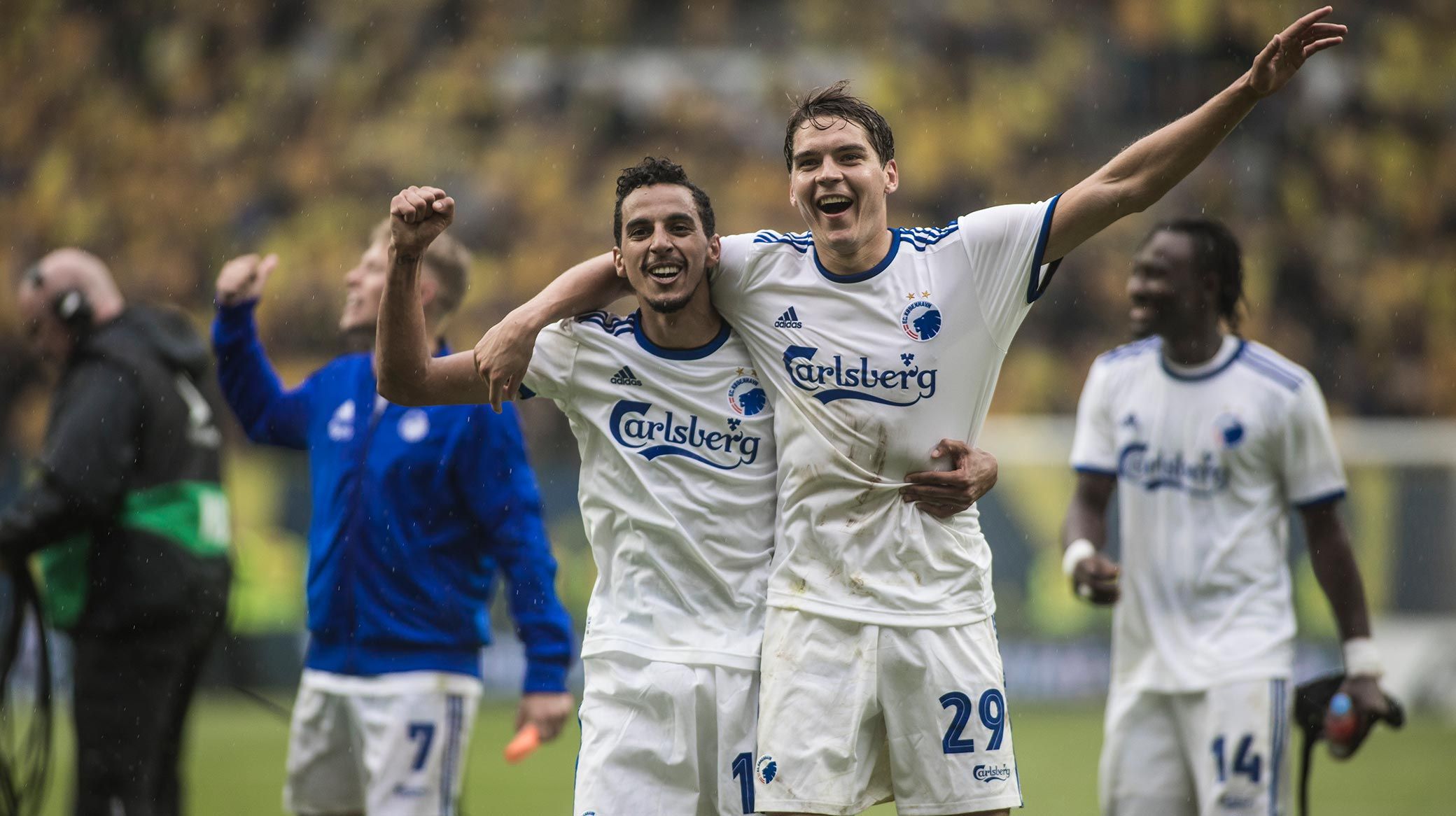 Samy Khabthani, FCK.DK
FCK vs Atalanta preview: Skov expecting Atletico atmosphere
29/08 2018 11:47
FC Copenhagen play Atalanta in the Europa League playoff on Thursday and Robert Skov is expecting a special atmosphere in Telia Parken.
FC Copenhagen drew the first leg of their playoff tie with Atalanta 0-0 in Italy.
It sets up Thursday's 18:30 clash nicely, with the prize of Europa League group stage football on offer for the victor.
Skov told FCK.dk: "It's a huge game for the club. There's a lot to play for, because Europe is really important for the club.
"There is a special atmosphere for the European matches, and the atmosphere I experienced for the struggle against Atletico (last season) was insanely fierce.
"When I was little and was dreaming about playing football, those were the nights I dreamed about.
>> Buy FC Copenhagen vs Atalanta tickets today
With FCK facing such a strong opponent as Atalanta, Skov and the other players are hoping the atmosphere in Telia Parken helps create a surprise and secures safe passage to the European group stage.
"It really means a lot to us that the atmosphere is extra good," Skov added.
"When we are going to meet a good side in Atalanta, so it's incredibly important that support from the fans is there.
"There has been a great moments in Telia Parken so far this season, and I expect it to be even more electric on Thursday. We need that."