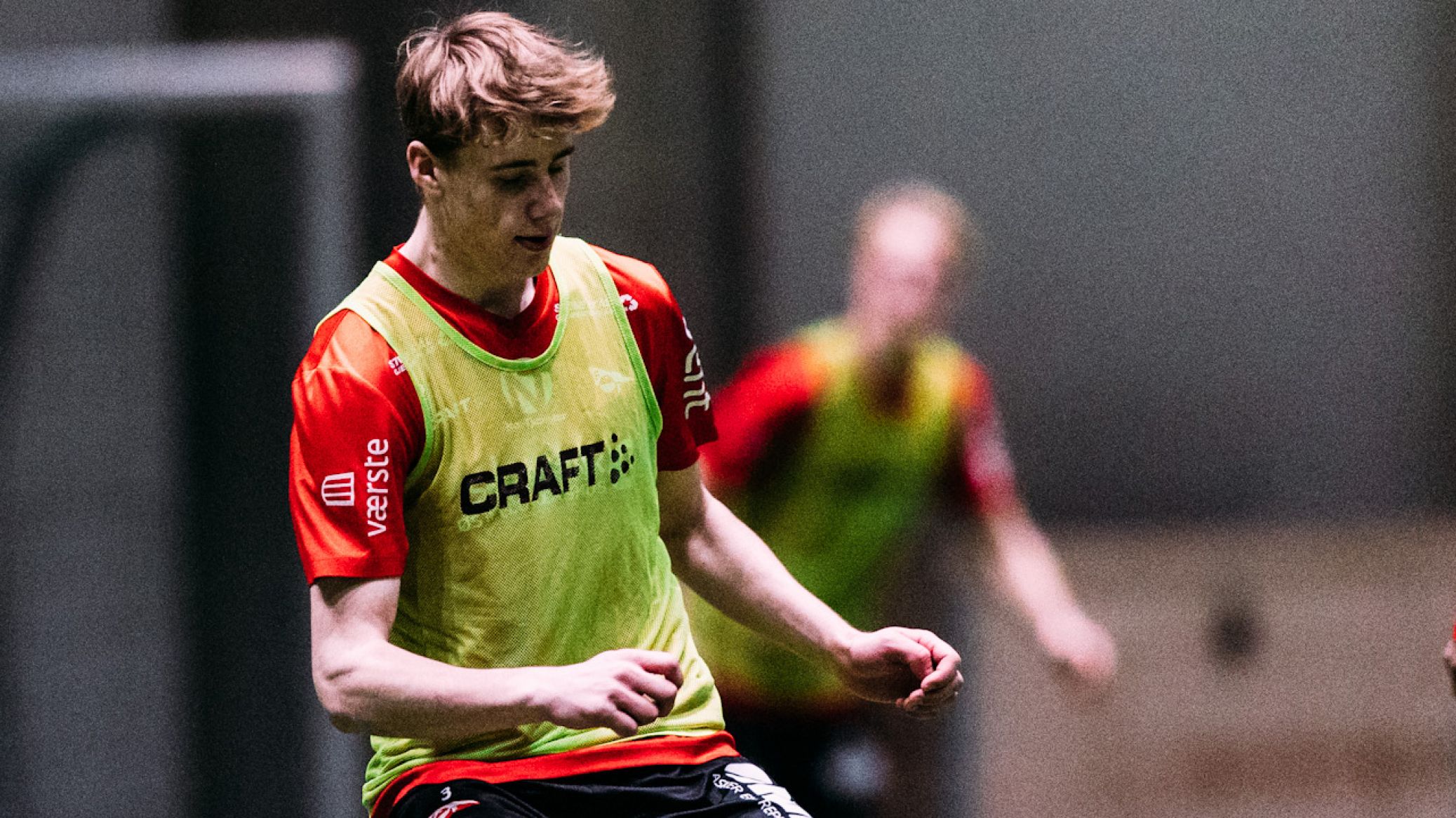 FCK Talent Department signs Norwegian defender Amundsen-Day
11/06 2021 10:23
F.C. Copenhagen's Talent Department has signed 16-year-old Norwegian defender Ethan Amundsen-Day, who will join the club from Fredrikstad FK for the coming season.
Amundsen-Day, who also has an English passport, is a Norwegian U-16 national team player and has been part of the first team squad at Fredrikstad.
A talent at an international level
"In our eyes, Ethan is a talent at an international level, and he has the potential to go all the way with us if together we take the right steps," says Mikkel Køhler, Head of Recruitment at FCK's talent department.
"We have scouted him for a long time and had him on a training stay at FCK in the summer of 2020, where he showed that he is a great talent with the right skills both on and off the pitch.
"Ethan is physically strong and has a really good left foot. He has a strong personality who comes with natural leadership qualities and the right mindset to play at a club like ours.
"Overall, he is a player who has many tools and opportunities to make an impact, although he, like all young players, also has areas of development."
Part of our core strategy
Development Director Sune Smith-Nielsen sees the acquisition of Amundsen-Day as part of the strategy in the Talent Department.
"We have a strategy to bring in international youth talents with the potential to one day play for our first team in the Superliga and in Europe," said Smith-Nielsen.
"When we bring a player like Ethan to F.C. Copenhagen, it is part of the core strategy to attract Nordic talents with the highest potential in an international context, and we get a player who we think can go a long way."
Amundsen-Day: The perfect combination
Amundsen-Day himself is looking forward to moving to Copenhagen.
"F.C. Copenhagen is an international club and I have got a very positive impression of the conditions and quality of player training here during my stay, so I am very much looking forward to getting started," he said.
"I also had other opportunities in major leagues, but in Copenhagen I get the right environment to develop in, and at the same time it is culturally and linguistically easier for me to adapt quickly.
"It is the perfect combination for me and my development."
Amundsen-Day will officially join F.C. Copenhagen on 1 July.