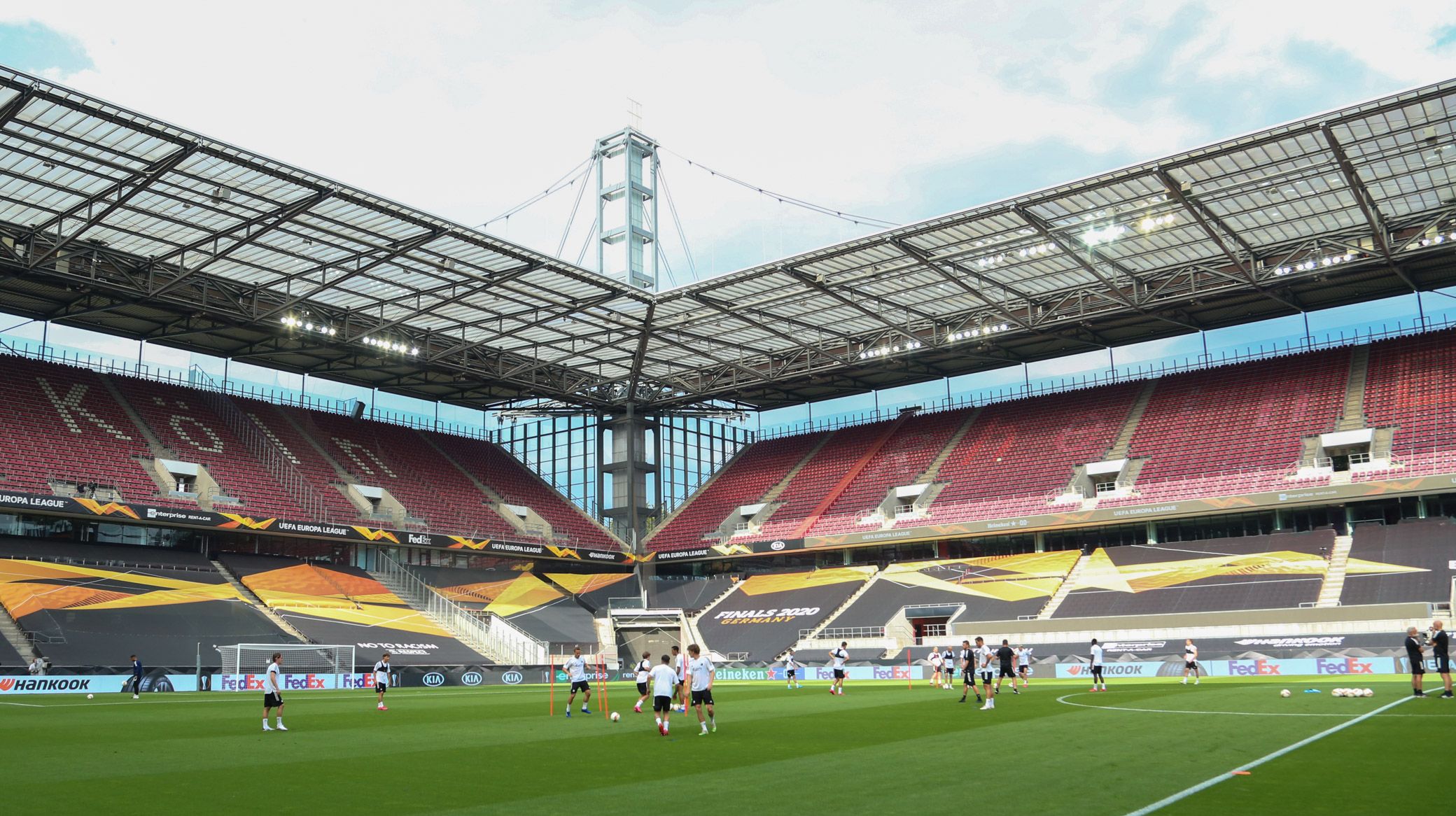 FCK.DK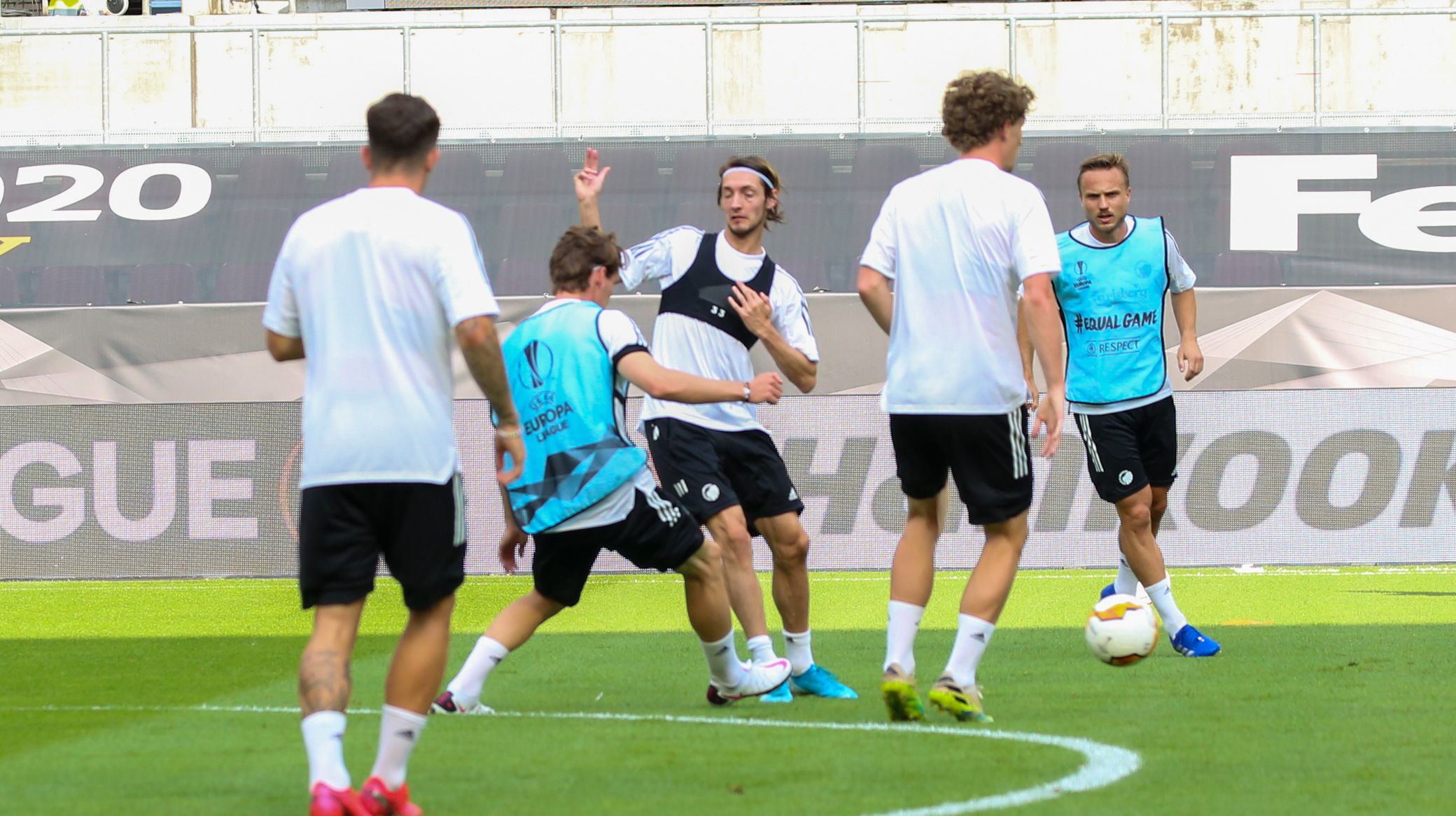 FCK.DK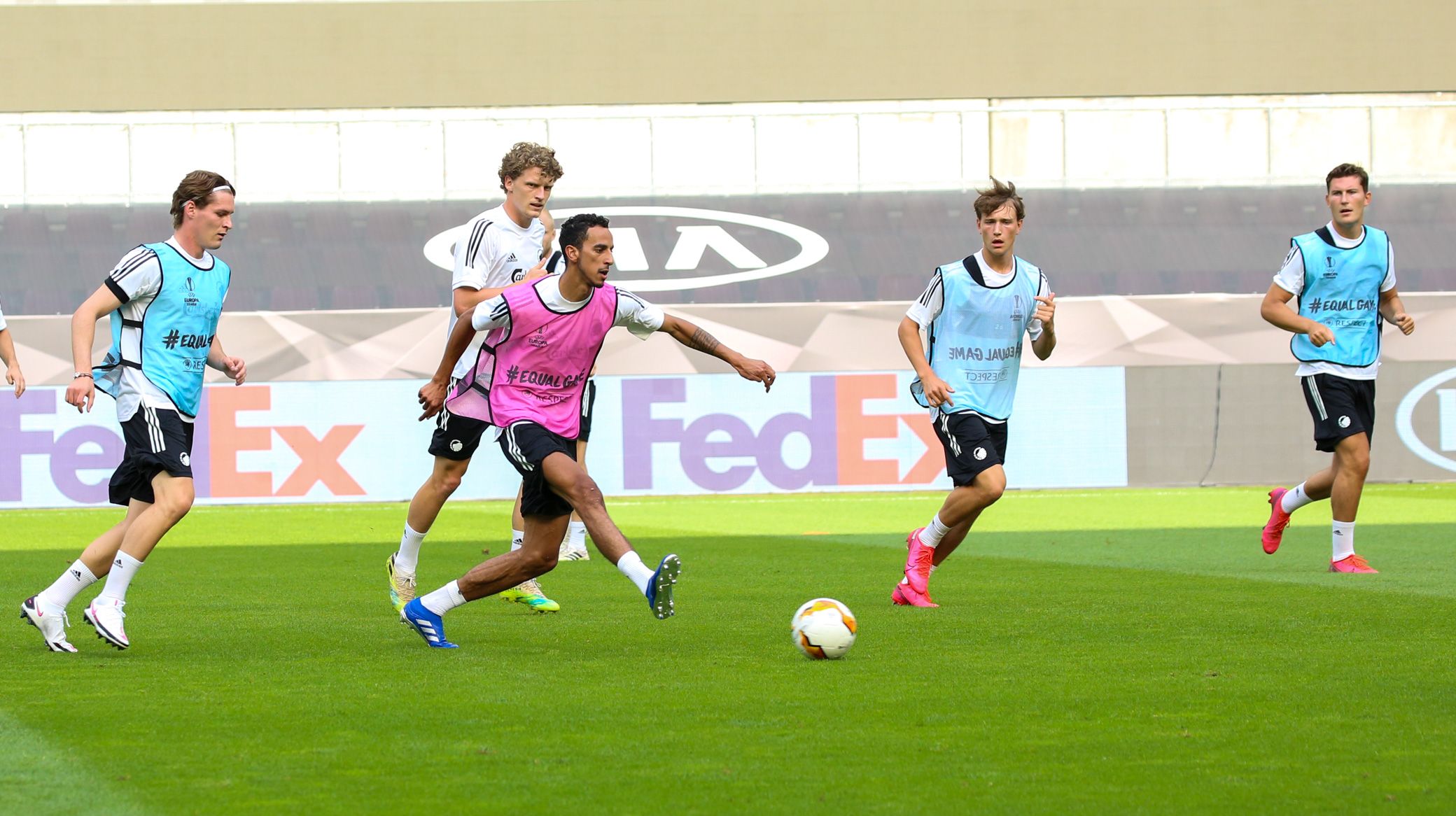 FCK.DK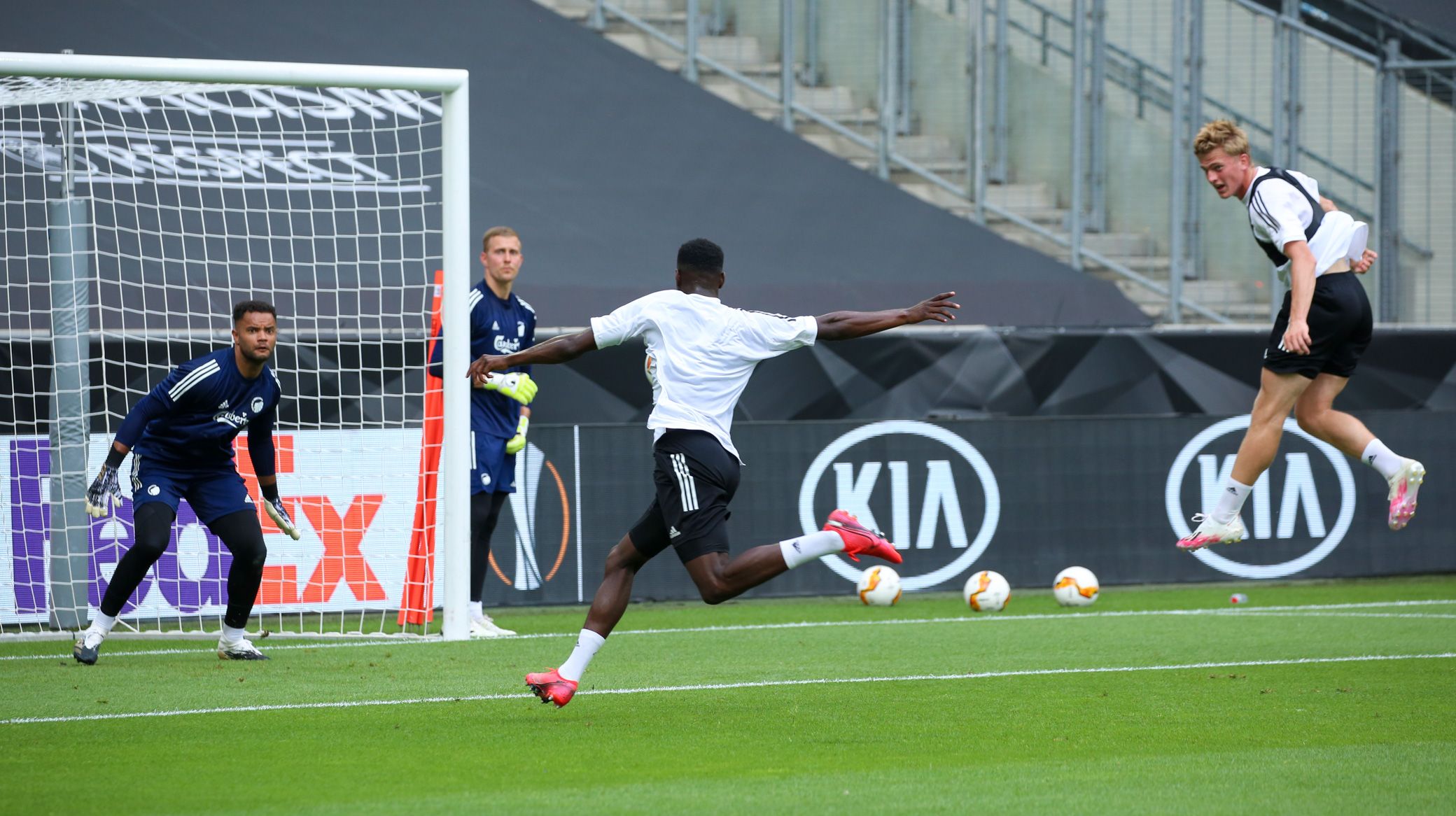 FCK.DK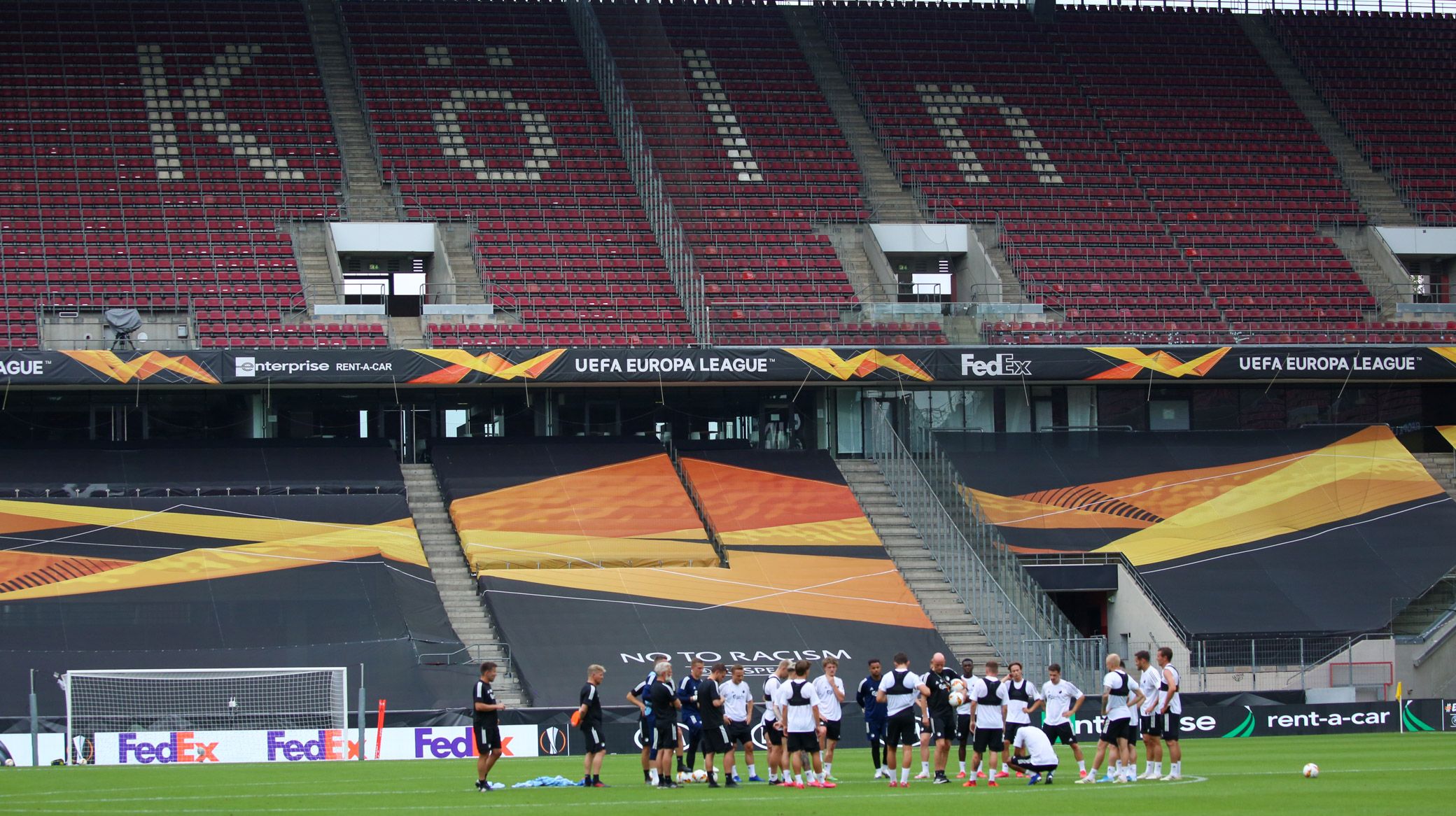 FCK.DK
FCK players train on Cologne pitch ahead of Man Utd clash
10/08 2020 10:11
F.C. Copenhagen players got their first taste of action on the Cologne pitch on Sunday when they trained ahead of their UEFA Europa League clash with Manchester United.
FCK face the English side in the quarter-finals of the Europa League on a neutral ground in Germany.
Hot conditions greeted Ståle Solbakken's men as they trained at the RheinEnergieStadion, while the mercury could hit 30c on Monday evening.
Perfect grass pitch
"The pitch is absolutely perfect", said FCK forward Jonas Wind after training, which as usual was confined to 60 minutes, as per UEFA rules.
Virtual press conference
Prior to training, the mandatory press conference was conducted in a somewhat untraditional way, with the press not allowed in the same room as the coach or players.
It was therefore held virtually so that the press could ask questions (and get answers) via camera and audio connection.
Ståle and many of the players have commented on the match both on our site and in the media, so let's just summarise here that the atmosphere in the squad is good, although many express that it is a little strange to play in such a big match and not have fans in the stands.
Respect and reality
There is also a realistic balance between having great respect for United's strength and at the same time believing that the team can secure victory if everything goes well.