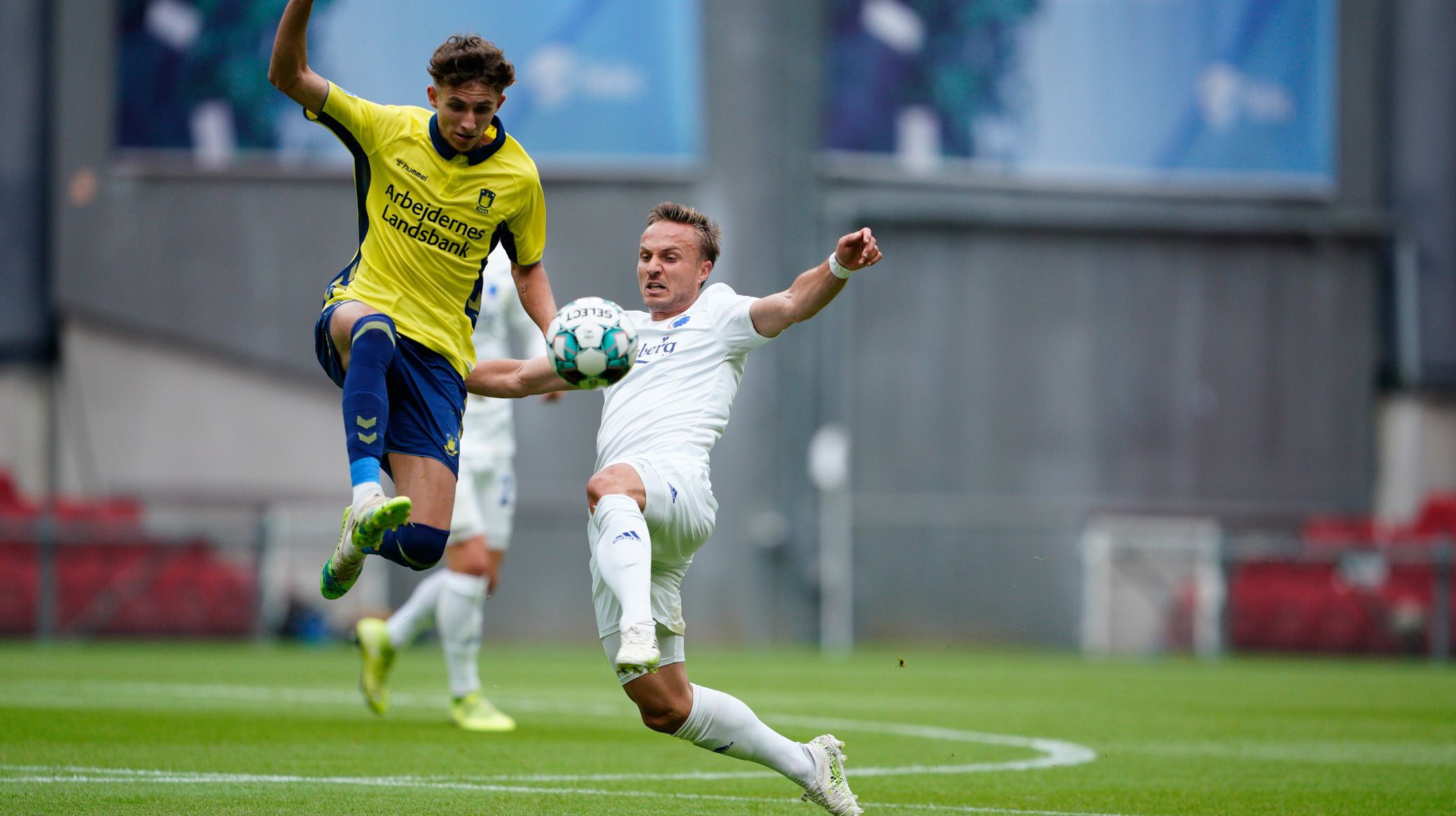 Lars Rønbøg, Getty Images
FCK players react to Brøndby draw
13/07 2020 10:22
F.C. Copenhagen drew 0-0 with Brøndby on Sunday in the derby watched by thousands of fans inside Telia Parken.
FCK forward Jonas Wind hit the crossbar, while BIF had a stoppage-time goal ruled out for offside.
FCK.dk caught up with the players after the game…
Carlos Zeca
"We got off to a good start, the first 25-30 minutes were good, but then we started to lose control. After that the match went up and down, which was not good for us.
"So overall it was not a good performance, but I think Brøndby did well today. We had a hard time getting control in the middle of the pitch and up front where our attackers had a hard time.
"It's been a difficult season, but we want to finish it properly - and yes , we have problems, but they have to be solved - for example, by keeping a high level for the full 90 minutes."
Nicolai Boilesen
"Although I didn't get that many minutes, it was great to be part of the team again. I got a small taste last Thursday, but it's even better to be on par with the others.
"The more minutes I get, the better. Everything this season is bonus and is a build for next season.
"Not that we played terribly today, but we didn't hit our level either. In defence though - on a day when we didn't play to our very best - a clean sheet was important. We didn't get started properly and were too easy to shut down.
"As for the position in the league, however, we still have it all in our own hands, and now an important match awaits next weekend, where we will hit our top level.
"Finally, it was positive to have some spectators in the stands - and at least it seemed that they were more than the little +7,000 there today."
Jonas Wind
"It was a very finely balanced match that could have gone either way, so the draw is fair enough.
"I don't think you can say anything about our work efforts. Everyone gave everything they had and we also got chances.
"But we still lacked the final sharpness of the good situations we had in their half."