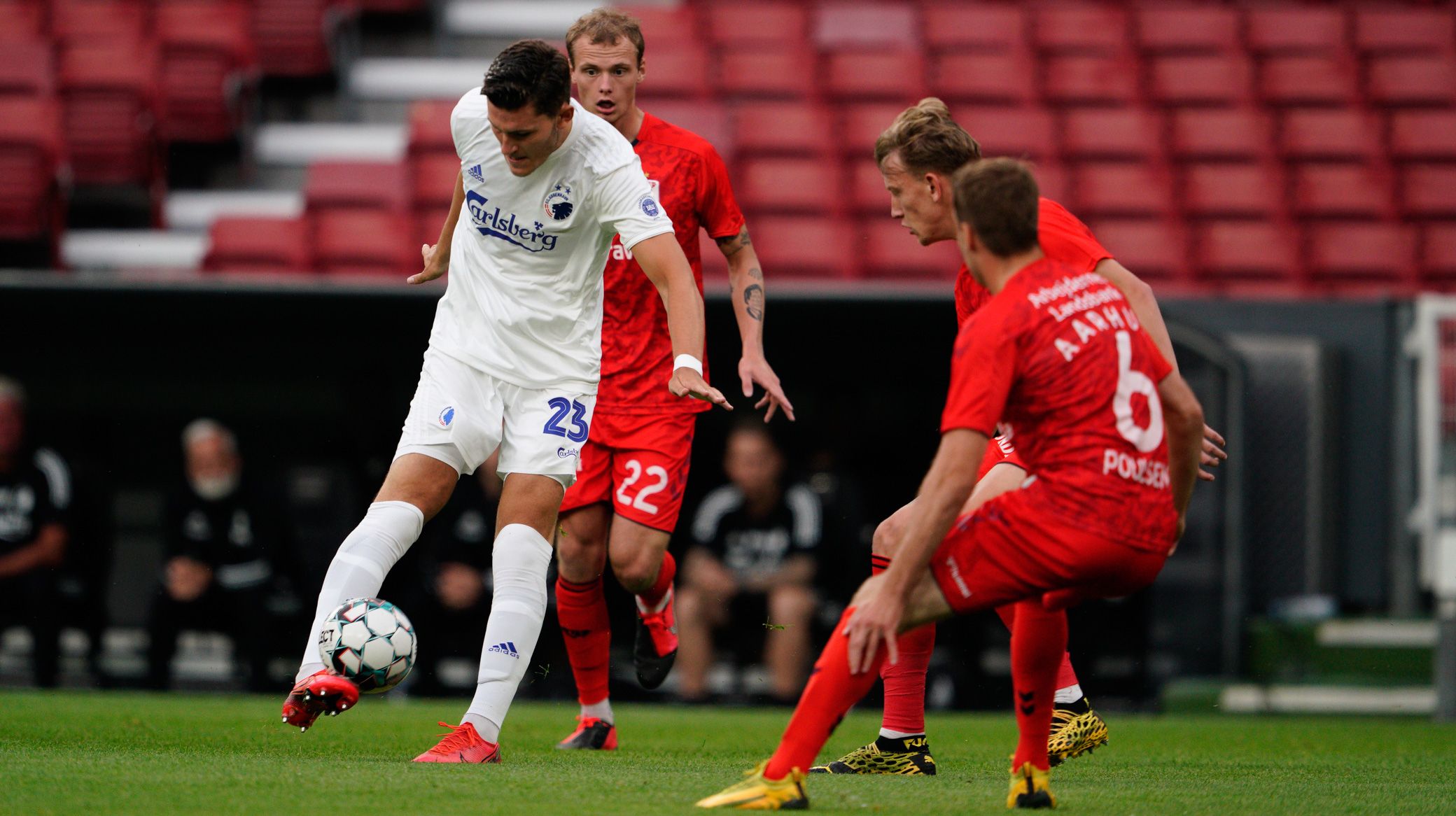 Lars Rønbøg, Getty Images
FCK players react to AGF defeat
20/07 2020 10:36
F.C. Copenhagen were unable to prevent a bitter 4-2 defeat to AGF in the 3F Superliga on Sunday.
And after the game FCK.dk caught up with two of the Lions players.
Jonas Wind
"We're just not good enough at the moment. We are not playing up to our level at all.
"We should never concede four goals in such a match, but there was too much back and forth.
"We knew well what AGF could bring but we were not good enough to control the match on our terms.
"We are not giving up in relation to chasing second place. There are still six points to play for and we are going for it right to the last."
Jens Stage
"Of course it hurts a lot to lose a match like this, and it was very quiet in the locker room when we finished.
"We didn't play with intelligence, and we didn't do what we should have done and follow the game plan, which was to control the game.
"We can only blame ourselves for that."