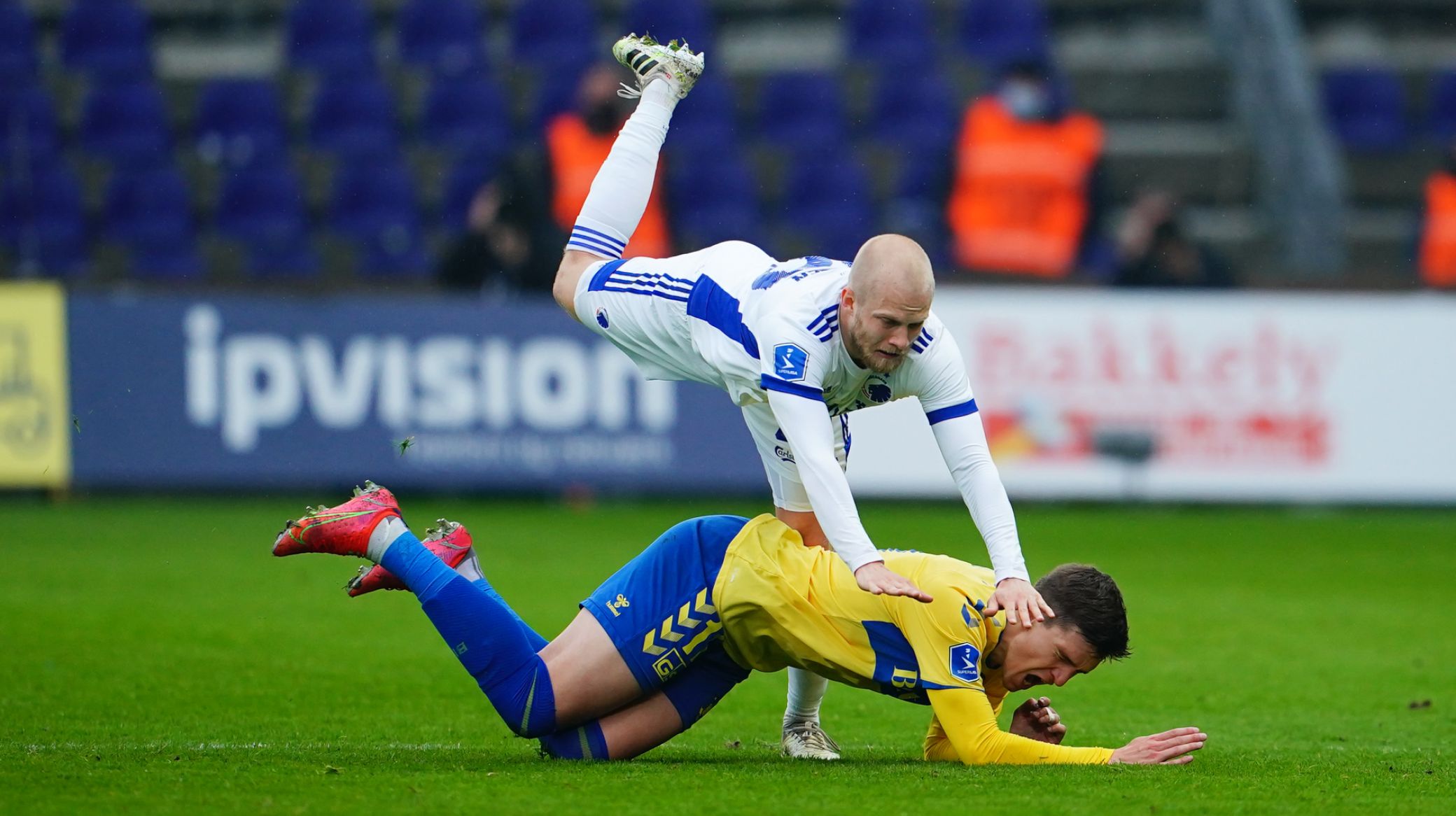 Lars Rønbøg, Getty Images
FCK players react to 3-1 victory over BIF
11/04 2021 20:54
F.C. Copenhagen beat Brøndby 3-1 in the derby on Sunday thanks to two goals from Kamil Wilczek and a Mohamed Daramy strike.
And after the game FCK.dk caught up with the Lions players to get their reaction…
Nicolai Boilesen
"At least I was right that it would be a close match. Our second half was not so good and Brøndby had an advantage, but we fought for everything we could.
"The first 45 minutes were fine, and they didn't create many chances. But we have to look at our second half, because Brøndby could also have made it 2-1 before we went ahead.
"We've again shown that we've good morale and that we can take all three points, even if we were under pressure at times. The match was very reminiscent of the last match out here, just with the opposite result.
"In addition, I was happy to see that Daramy today had his left leg screwed on, and that (Jens) Stage and (Mustapha) Bundu linked up really well at the end. And Wilczek was ready inside the box, and we know that he is one of the most dangerous strikers in the league.
"Now a difficult match awaits us against FC Nordsjælland, who are probably the strongest team right now, but we naturally also hope for three points against them. We have always known that during these last 10 matches (of the season) we could probably cope with losing at most one or two games, but we take the games one at a time - and with six points in two matches we have come a long way already."
Victor Nelsson
"The three points are amazing, especially in a derby against Brøndby - so the fact we got the three points today was the most important thing, especially considering our position in the table, and I'm now here with a happy team.
"We played well in certain periods and not so well in others. In the second half we lacked a bit of smarts and a little courage, but we kept a cool head. I don't think Brøndby had many other chances than the one they scored.
"We stood compact and gambled a little but the three points are the most important thing. We backed at each other and believed in ourselves, even though it was a little difficult towards the end where we didn't play the ball around well enough.
"All in all, the end was quite hectic. But we now have six points after two games in the Championship Round, and it is of course a good start for us during these final 10 games."
Kamil Wilczek
"It was a difficult match, a match where both teams had good periods. I am of course really happy with the victory. It is of course a little special for me to play out here, and therefore I am also happy to score and to help the team to the three points.
"Fortunately I didn't have to dwell on my saved penalty kick, because Mo was on the ball to direct it into the goal. Anything can happen in football, and it can happen quickly. I did everything to get ready to play today's match."