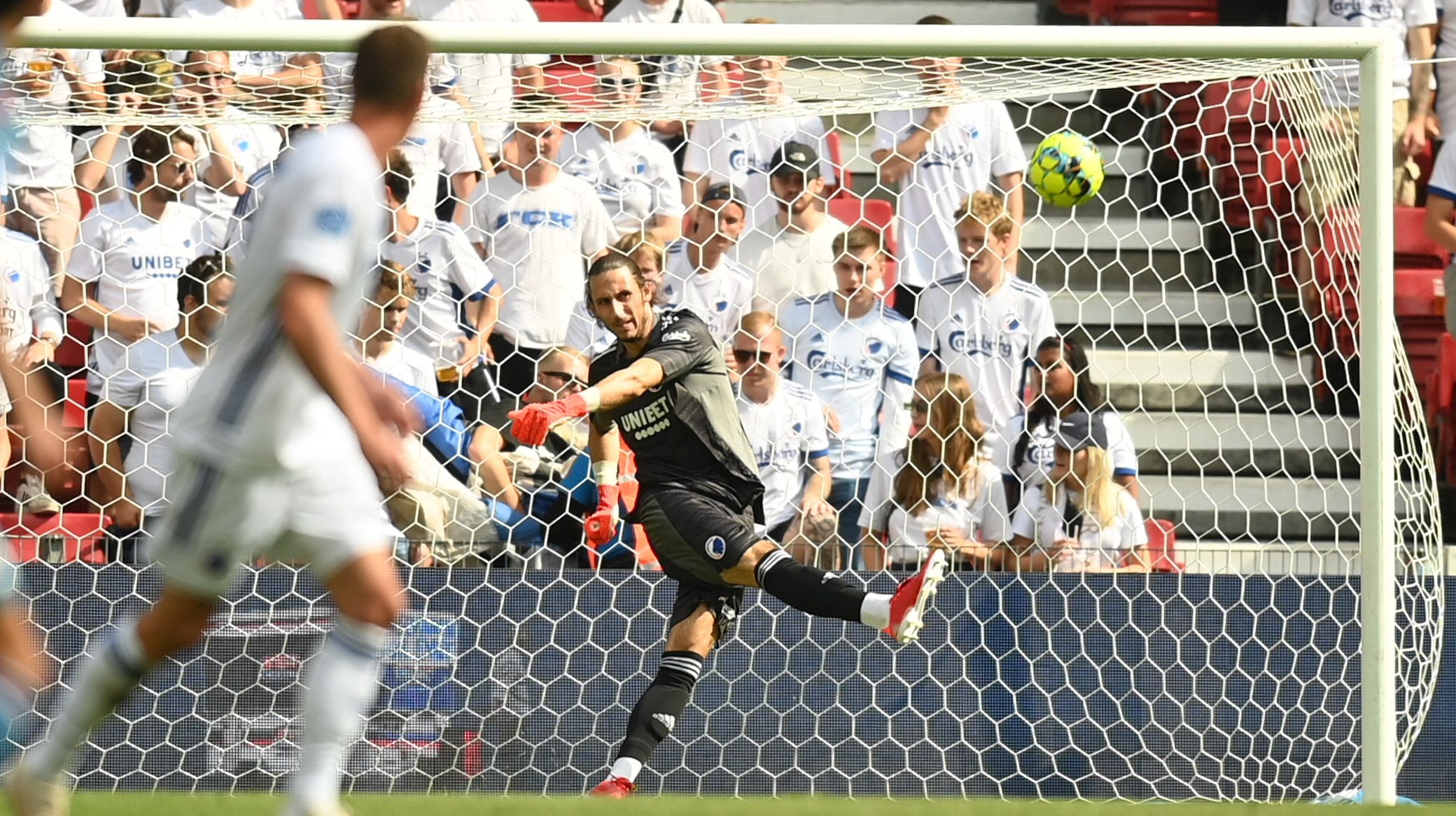 Jan Christensen, Getty Images
FCK players react to 2-2 AaB draw
18/07 2021 19:27
F.C. Copenhagen drew 2-2 with AaB in Parken on the opening day of the 2021/22 3F Superliga season, during which the Lions went a goal up thanks to Mohamed Daramy but ultimately had to settle for a point.
And FCK.dk caught up with the players after the full-time whistle…
Carlos Zeca
"Of course, this wasn't a dream start for us, especially when I felt we were the best team. They probably only scored thanks to mistakes on our part, and we gave the match away with the mistakes we made - of course it was frustrating that they scored with their first opportunity.
"However, we responded well to their scoring and quickly equalised - and then led 2-1 early in the second half. But then we made not one but probably three mistakes to concede again, and when we make those kind of errors it's hard to win matches.
"I think our preparation for the match has been good. I had a good feeling and felt completely ready, so that is not an excuse for the loss of points."
Kamil Grabara
"There's no doubt I should have saved their shot (to make it 1-0). The fact we went behind from their first chance was obviously tough for us, especially here in our own stadium in front of our own fans. And for their second we made some mistakes, and it was not easy for us.
"After last season, it may be easy to say that our defence is the problem, but that's too simplistic after just one game - so let's look at it after a few more matches.
"Thanks to our fans, I really felt that they were behind us!"
Nicolai Boilesen
"The fact I have received two red cards in three months is frustrating – it is not good enough and I would have liked to have been without them. The first red card, the one with my hand, was probably more stupid but today it was a hard tackle, where I gave the referee the opportunity to send me off.
"It was not my intention to hurt him, and I should have pulled my leg more towards me, but yes, it looked a little violent.
"Of course we had dreamed of getting a good start (to the season) but we've seem that most teams here in the beginning are having a hard time playing the perfect game, and we experienced that today as well.
"In the period after we went ahead we should have controlled the match much better, and their two goals are annoying. The first was clumsy play and they scored from a tight angle, and the second we didn't clear a cross, it hit one of our own men and Kusk was completely free (to score).
"Until the red card, I didn't think that AaB had many chances, apart from their two goals, but individual errors and details in the game were decisive. In the two goal-scoring situations we were not good enough, we had the opportunity, on several occasions, to fend off both goals, but we didn't."