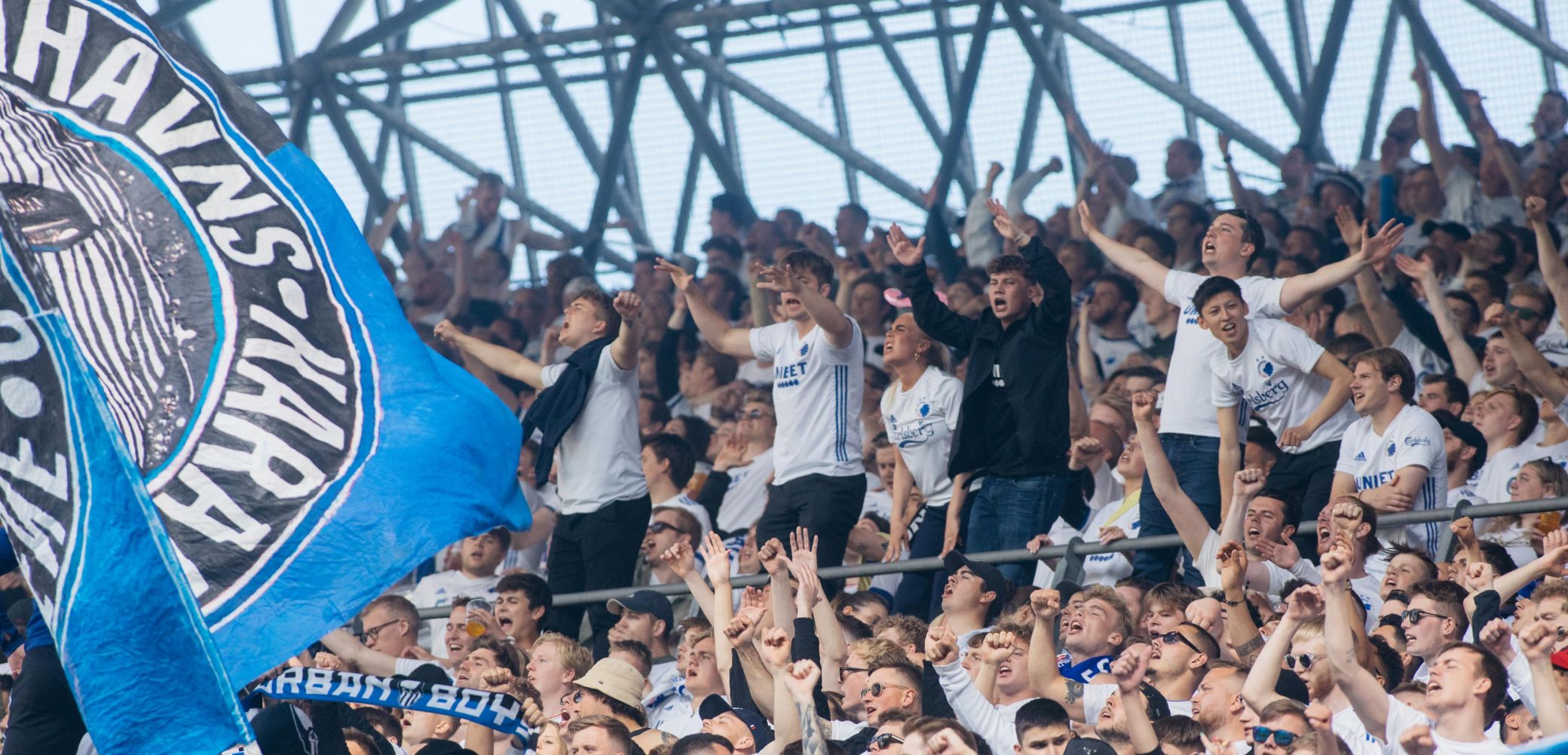 'FCK fans can help us in Dortmund'
05/09 2022 18:27
F.C. Copenhagen are in Germany ahead of tonight's UEFA Champions League group game with Borussia Dortmund – and the players are well aware of the impact our fans could have on the result.
Around 3,500 FCK supporters are expected in Dortmund on Tuesday for the first Champions League group game for the Lions since 2016.
And full-back Victor Kristiansen expects a repeat of the loud support the players received in Turkey for the playoff game against Trabzonspor.
"They made a real noise down in Turkey two weeks ago, so hopefully they'll do the same tomorrow," says Kristiansen.
"I'm really looking forward to this. Our first game, away from home, in this stadium. Like in Parken it will be an incredible atmosphere here.
"It will probably be quite intense. There's a lot of power in their side but we have a plenty of power and strength too. We hope to bring this into the game and play a good game as a collective."
Mohamed Daramy is also looking forward to another European night representing the Lions.
He said: "It's going to be amazing, I can't wait to get started now the Champions League is back. We're one of the teams playing the early game in round one, so of course we're excited about that.
"It's amazing how many fans will be here in Dortmund to support us and have our back. We need our supporters because we know this is a big stadium, and a lot of loud supporters of Dortmund too. So of course we can't wait.
"It's a long time since F.C. Copenhagen were in the Champions League and it's what I've been dreaming about. We play a lot in Europe but the Champions League is a step up. We're happy to be back!"