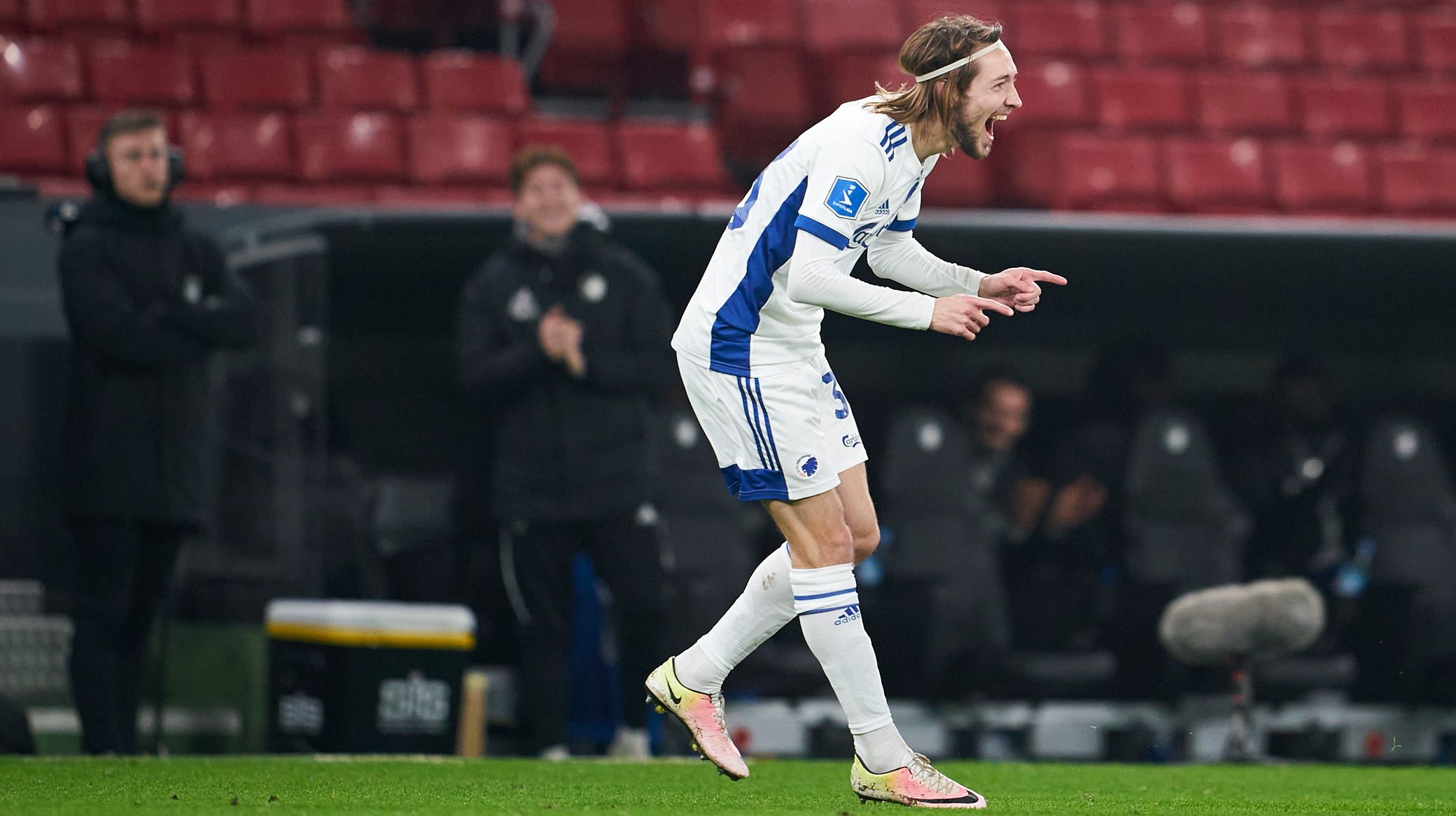 Lars Rønbøg, Getty Images
FCK extend Rasmus Falk contract
12/12 2020 09:30
F.C. Copenhagen have agreed to extend Rasmus Falk's contract until the summer of 2025.
 
Falk, 28, joined FCK from OB in the summer of 2016 and has played 184 games for the Lions.
 
Kvist: An important figure
"We are very happy that we have reached an agreement with Rasmus that his future is in Copenhagen and at FCK," says temporary director of sport William Kvist.
 
"There is no doubt that he was standing at a crossroads, where it was either a hunt for a foreign adventure or to commit to FCK. Fortunately, Rasmus agreed with us that he belongs in Parken and with us.
 
"He has been an important player for us throughout his time at the club, but there is no doubt that he has been a key player on the team, especially in recent seasons. Now Rasmus will be a leading figure in our current development, with some new ideas about playing style, where he has also proven to be an important figure.
 
Falk: I love being here
Falk has won two Danish championships during his time at the club and was called up for the Danish national team in September 2020.
 
"I am very proud and happy that FCK see me as an important player for the team, and that they see me as part of an exciting project that will write new chapters at the club," he said.
 
"I love being here and have some amazing team-mates, just like I've had lots of great experiences in Parken with the massive support we always have there.
 
"I am very motivated and have big ambitions in terms of creating new memories at the club with the team and our fans, so I am very happy that my future is here and now in place.
 
"It's no secret that I could also have chosen to look for a move abroad somewhere. But it's also important for me to feel really wanted, and there is so much trust in me here. I will work hard to pay the trust back.
Thorup: Falk always takes the lead
The agreement was also welcomed by FCK head coach Jess Thorup.
 
"Falk is a fantastically skilled player who has competencies at the very highest level in relation to his abilities in small spaces and to create dangerous situations in the opponent's half," said Thorup.
 
"But one should also not underestimate his defensive abilities and his dedication as a team player. He always takes the lead with and without the ball, and he is definitely a crucial piece in our way of playing.
 
"As a coach, you always want to work with players like Falk, so it's definitely a good day for me too."
Born: January 15, 1992
Position: Midfield
International matches: Two Denmark caps and 12 U21 caps
Former club: OB