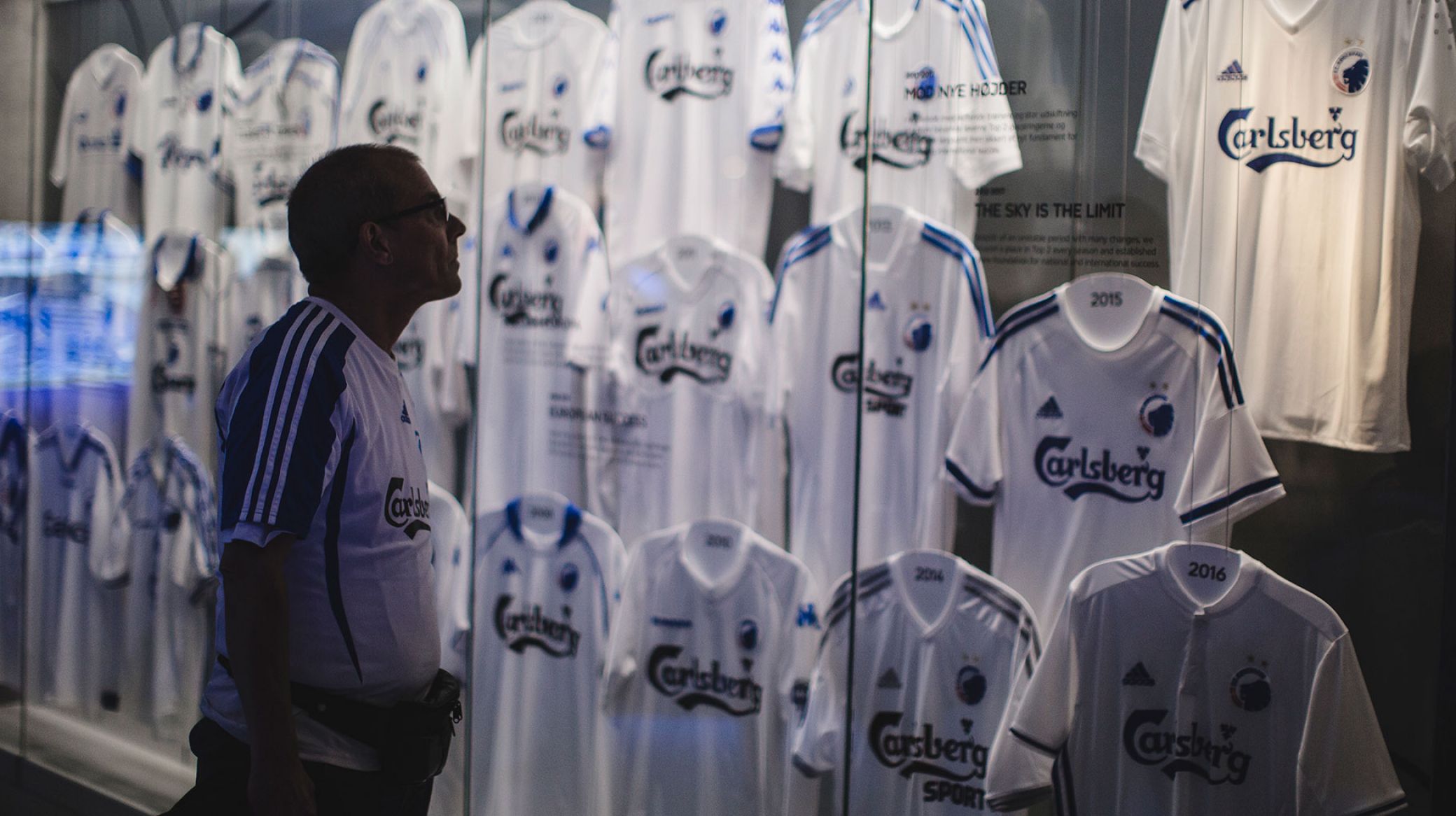 Se gamle FCK trøjer i FCK Experience
Samy Khabthani, FCK.DK
FCK Experience celebrates 50,000th fan!
06/10 2018 14:59
More than 50,000 fans have visited the FCK Experience in Telia Parken.
The FCK Experience opened in the Fan Shop on Øster Alle in the summer of 2017.
It is free to visit and hosts a number of exhibitions and immersive experiences from the FC Copenhagen universe.
We have also used the FCK Experience for events such as player unveilings, book signings and farewell coffee!
The FCK Experience is also the end of the Telia Parken tour, of which there will be bookings available in the Autumn holidays.