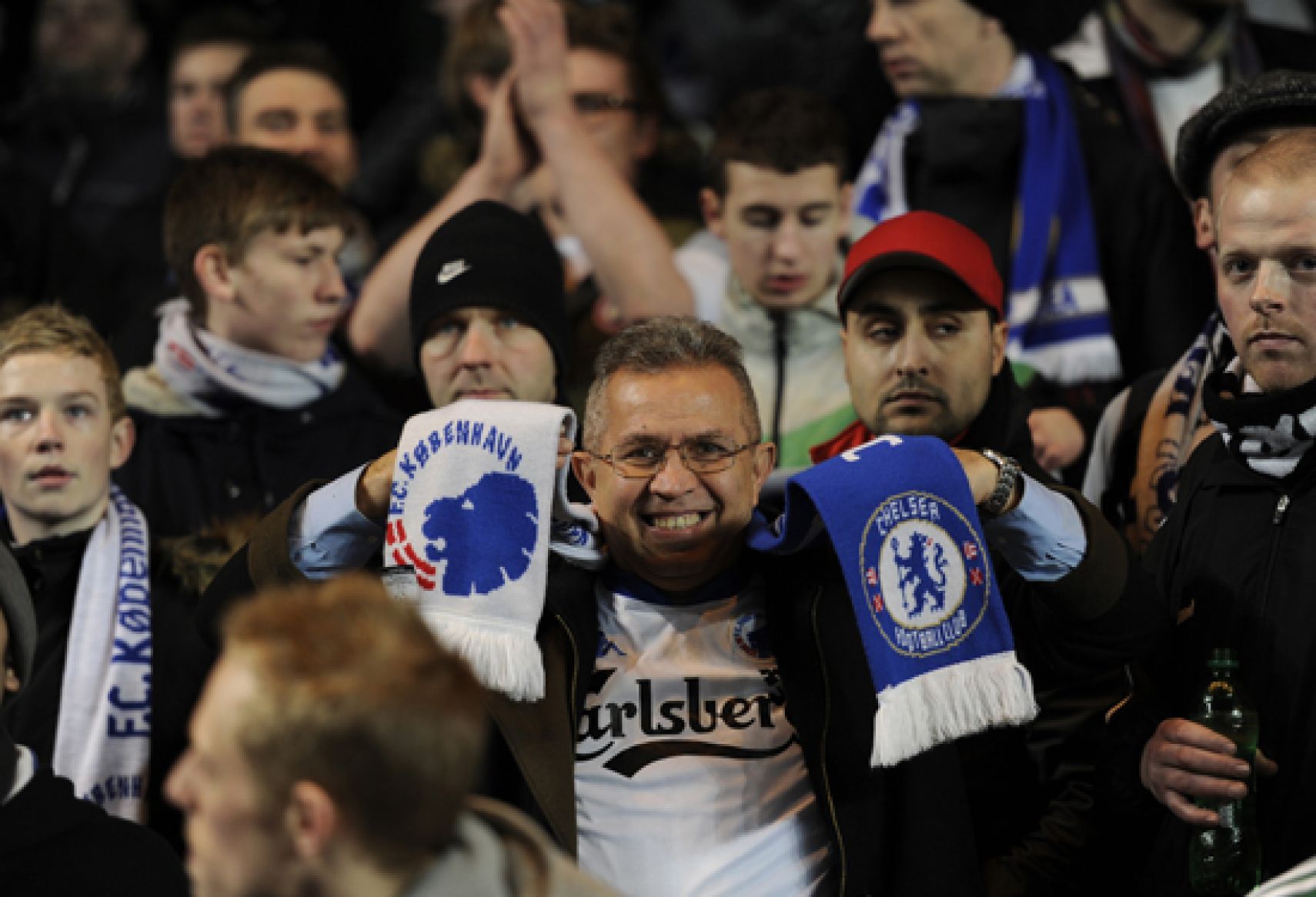 F.C. Copenhagen supporters at Chelsea in the Champions League
FCK.dk
FCK away fans: What opponents said about iconic travelling support
12/09 2017 09:38
F.C. Copenhagen have a notoriously loyal away support that travels around the continent following the team in European competitions.
FCK are one of the few teams to grace the European groups stages on a regular basis. The Lions have made the group stages of the Champions League or Europa League in 11 of the last 12 seasons.
That is an impressive record for one of Scandinavia's biggest clubs but FCK don't take Europe for granted. Every away game is special and F.C. Copenhagen have a loyal support who will travel with the club everywhere. After all, Success is Temporary, Loyalty is Forever!
FCK sing in English!
F.C. Copenhagen have come up against some of Europe's biggest clubs and held their own. The Lions drew with Chelsea in 1998 and narrowly lost to the London club in 2011 during the Champions League last-16 stage.
You could hear the FCK fans chanting "Can you hear the Chelsea sing, no-o, no-o" during the 2011 match — the Danes delighted to sing in English so their opponents got the message!
Danish fans singing in English is nothing new. We learn English from a young age and watch English and Scottish football regularly on TV.
Back in 2006 F.C. Copenhagen recorded one of their greatest triumphs when beating Manchester United 1-0 in the Champions League. Just like at Chelsea, the loyal support — this time in PARKEN — mocked the opposition with that age-old English chat "You Only Sing When You're Winning!"
The irony of course is not lost of Lions fans. FCK take defeat on the chin as much as we celebrate victory. It was a proud day to see thousands of silver fans at the top of the Nou Camp as Ståle Solbakken's team pushed Barcelona hard in a 2-0 defeat in 2010 that could have been oh so different had Dame N'Doye not hit the crossbar.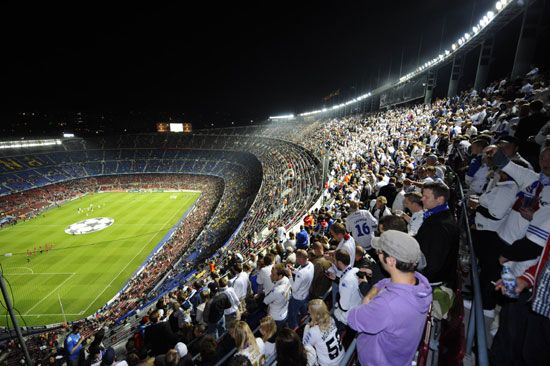 Tifos — roughly translated as fan displays — are also a massive part of F.C. Copenhagen's European tradition. Flags, banners and motifs regularly adorn the away section of stadiums FCK visit.
Loyal support all over Europe
Perhaps the best example of F.C. Copenhagen's loyal support is during Champions League or Europa League qualifiers. These are the smaller games but nevertheless just as important to the history of the club. FCK has been sent all over the continent, from the Faroe Islands to Azerbaijan, in their bid to compete in European group stages. And the fans' sense of humour follows them.
Around 50 supporters arrived in the small Welsh town of Newtown in 2017 for a Europa League qualifier — all of them equipped with umbrellas. Newtown had beaten Maltese side Valletta to reach the second qualification round. FCK fans, aware that Wales is known for its rain, would maybe have preferred a holiday in the Mediterranean. Their banner of 'We Wished for Malta… Let's Win in Wales' went down well with the home crowd. Even more so was the burst into song of "Singing in the Rain" as the team romped to a 5-1 aggregate victory, with not a drop of rain in sight!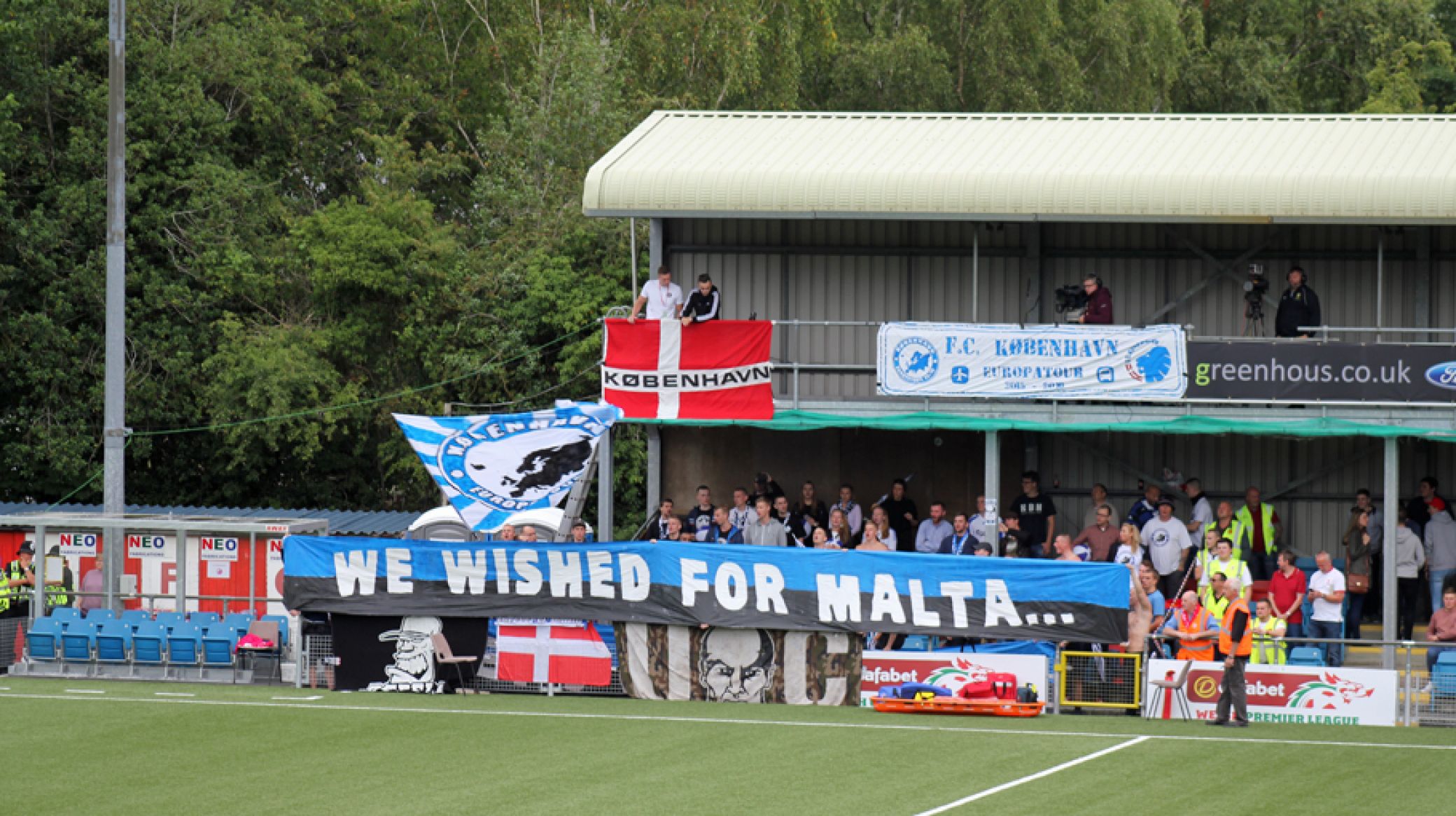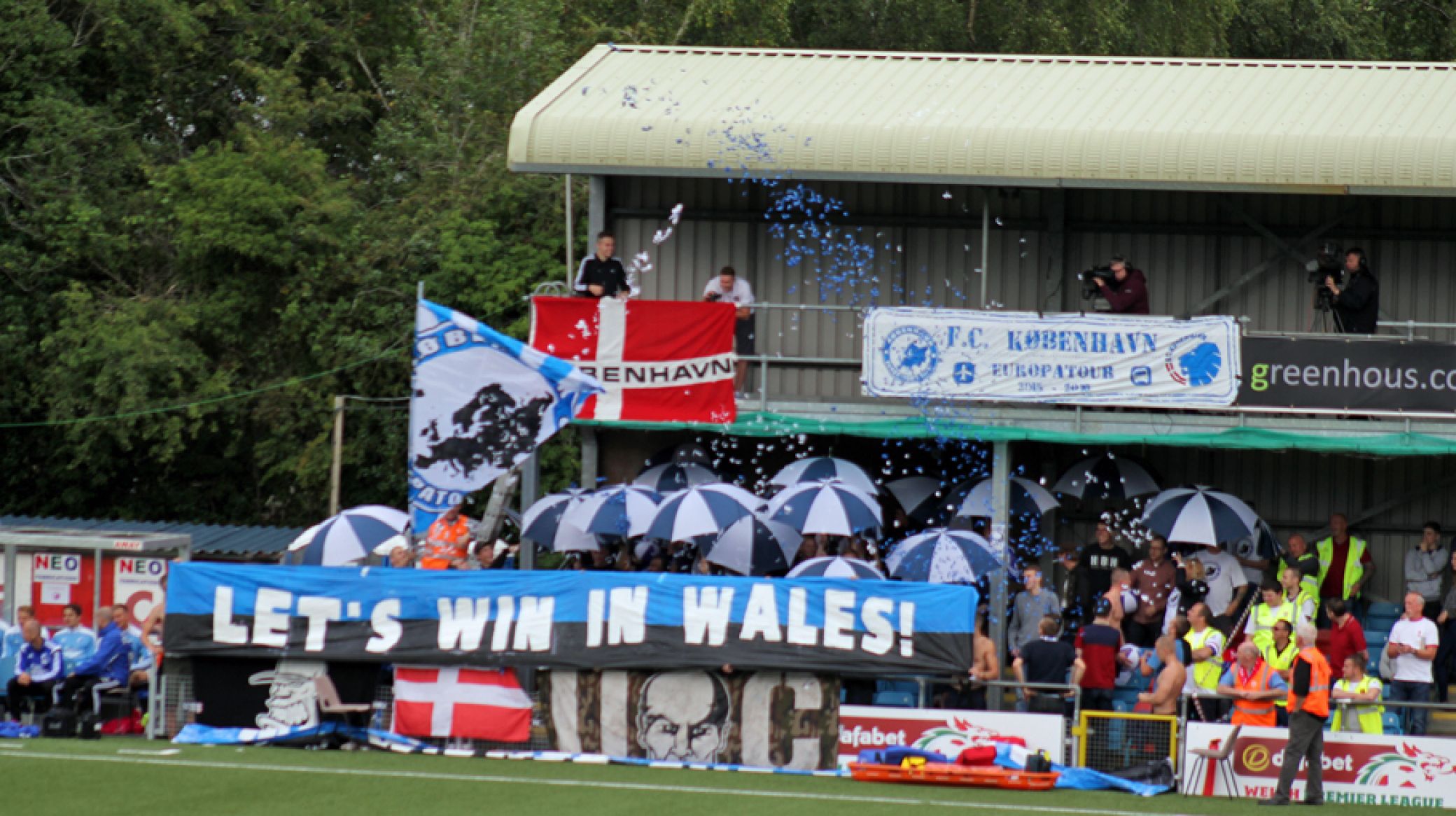 The Copenhagen fans also made strong relationships with those of Northern Irish side Crusaders in 2016. They applauded the Crusaders off the field after the 3-0 win in Belfast and were duly given a warm reception themselves from the home players!
FCK fans have always had a vocal support, which derives from 'Sektion 12', a group of fans who maintain the decibel levels behind the home goal at Telia Parken and carry those chants and tifos into away games across Europe.
Buy F.C. Copenhagen tickets
You can experience the amazing atmosphere of a home game yourself by attending one of our Superliga or European matches. Tickets for F.C. Copenhagen games are available here.
And there are also opportunities to follow FCK away in Europe. More details of European away tickets will be released ahead of particular games. Be sure to check back at fck.dk for details.