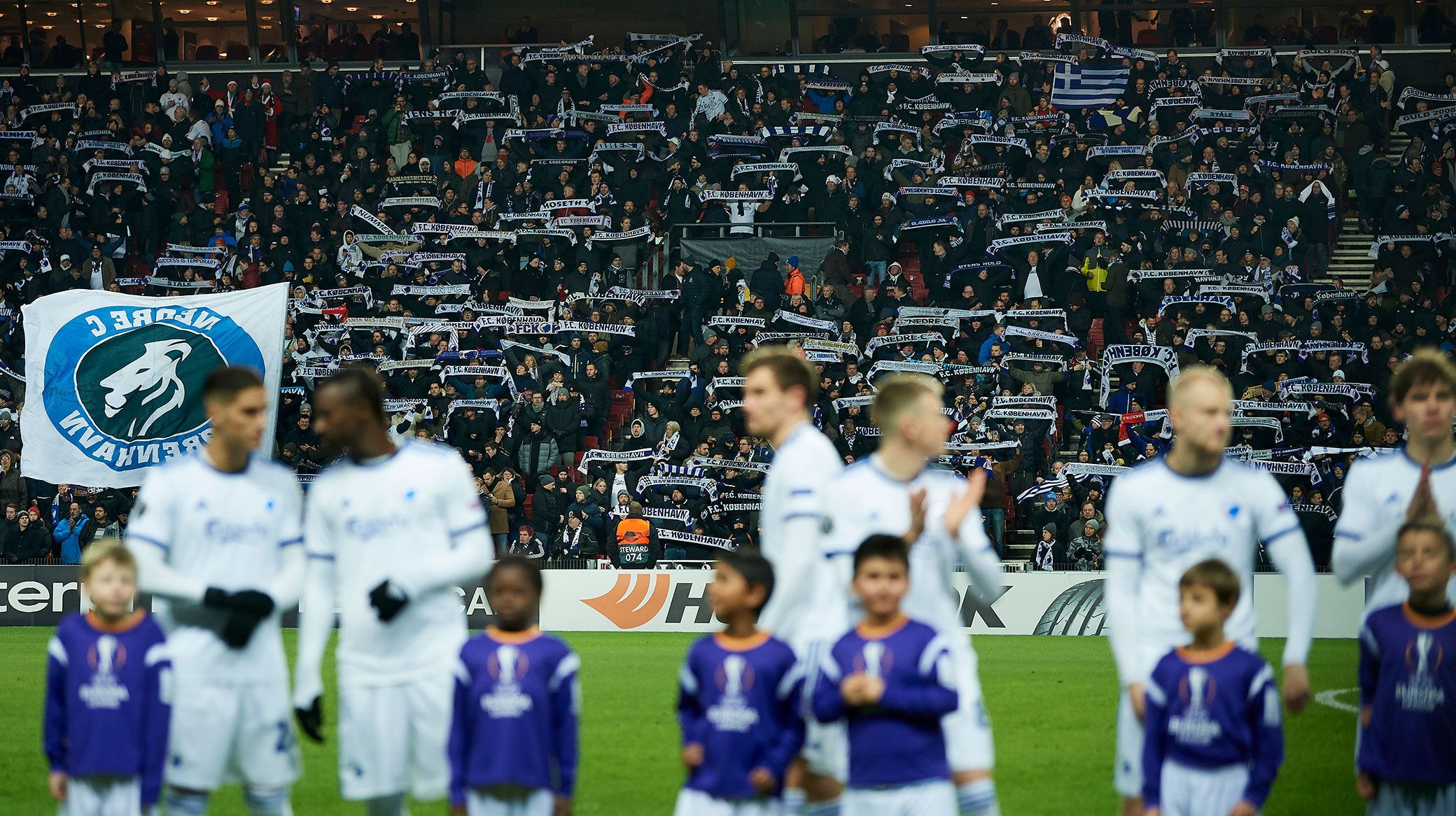 Lars Rønbøg, Getty Images
F.C. Copenhagen vs Malmö tickets on general sale
11/11 2019 10:04 - Updated: 08/11 2019 14:15
Ticket sales for F.C. Copenhagen vs Malmö in the UEFA Europa League are now on general sale.
The game on Thursday, 12 December kicks off at 18:55 in Telia Parken.
Ticket sales are so far only open to current and past season ticket holders or subscribers. Tickets will be made available to others on Thursday, 12 November at 12pm.
In all likelihood the match will determined who progresses to the knockout stage of the Europa League this season. The atmosphere is therefore expected to be electric inside Telia Parken.
The Lower Sektion 12 is sold out but there are tickets still available in the upper tier, at 150DKK.
There are currently just 300 seats remaining in the Lower C stand, and 550 seats in the Upper C stand.
>> Buy F.C. Copenhagen tickets
Tickets for Malmö fans
Malmö fans must buy their tickets through Malmö FF.
Due to UEFA rules on fan separation, there is a risk of being turned away at the entrance or ejected in the stadium if you show your affiliation with the away team in the 'home' sections.
The rules are outlined in more detail in Telia Parken's rules of procedure.