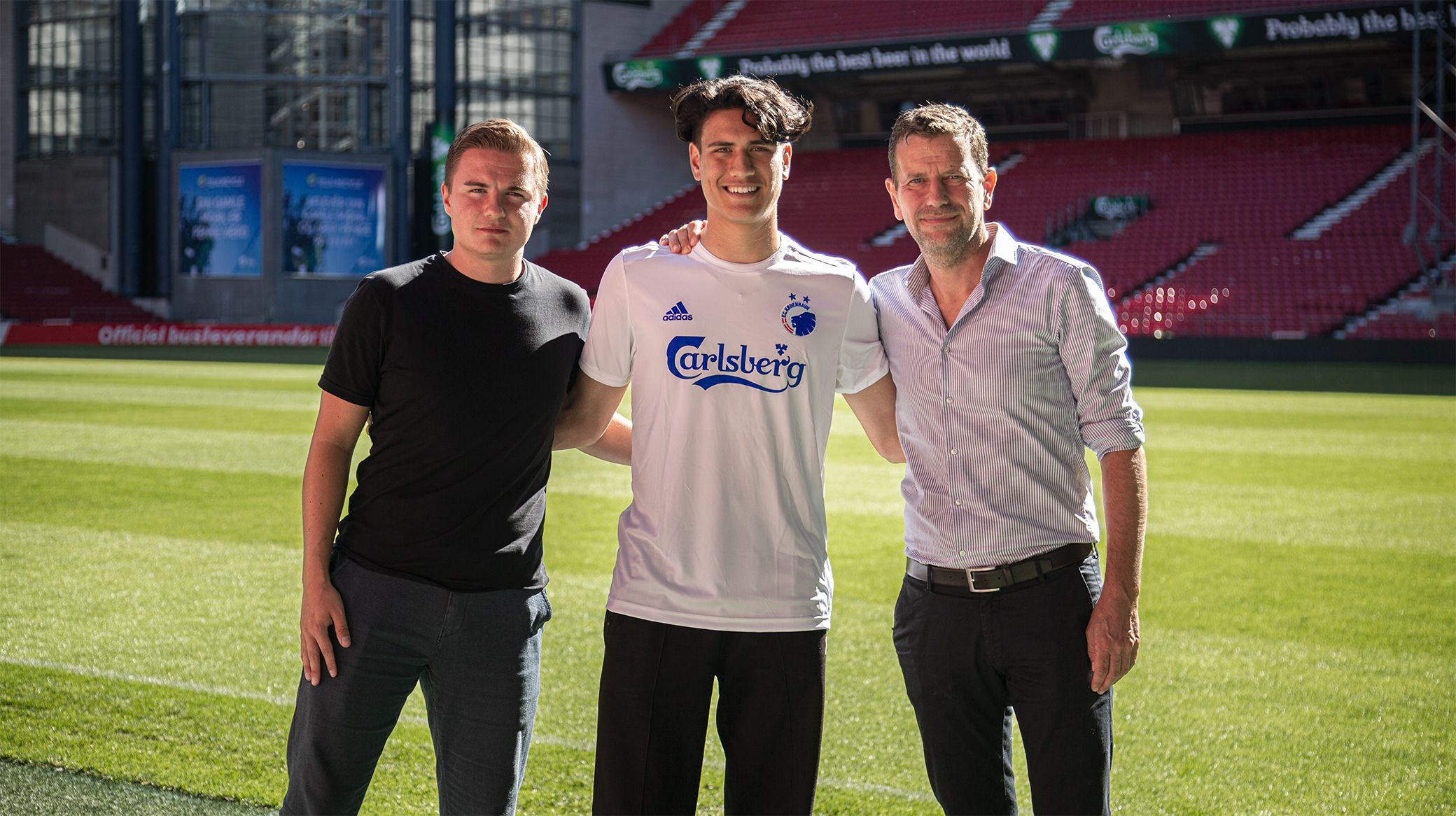 Marko Stamenic sammen med Mikkel Lund Køhler og Sune Smith-Nielsen.
FCK.DK
F.C. Copenhagen Talent Department sign New Zealander Marko Stamenic
01/09 2020 15:45
F.C. Copenhagen's Talent Department have signed New Zealand youth international Marko Stamenic.
Stamenic, 18, arrives from Western Suburbs FC and will go into FCK's U19 squad.
The midfielder has represented New Zealand at youth level and in March was selected for two friendly matches with the national side, only for the fixtures to be cancelled due to coronavirus. 
Stamenic has previously stayed at FCK during a training camp and the club is delighted to be able to attract such an exciting and talented player.
Welcome to FCK Marko!