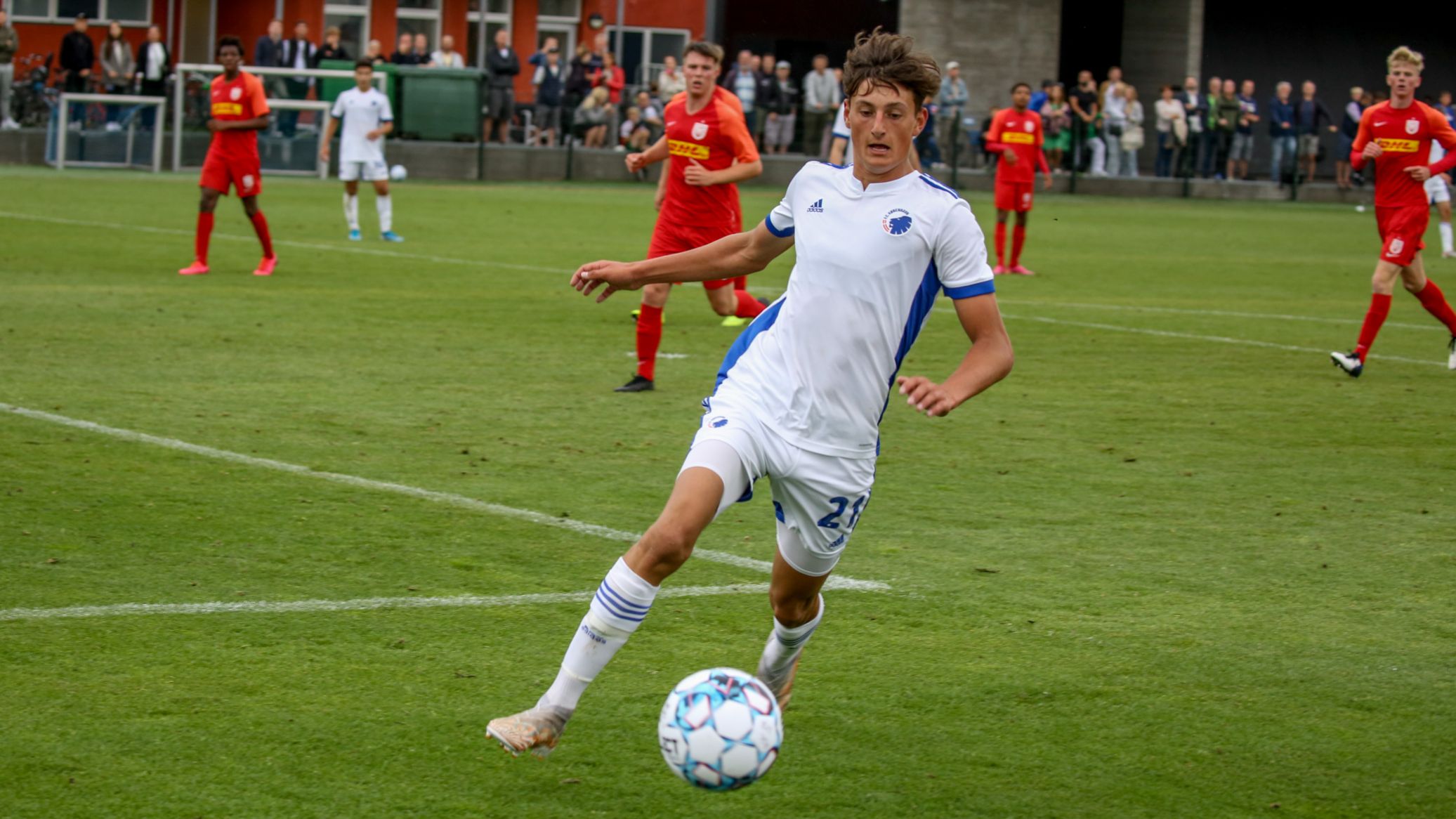 Torkil Fosdal, FCK.DK
F.C. Copenhagen sell Silas Andersen to Inter
20/08 2021 15:10
F.C. Copenhagen have sold 17 year old midfielder Silas Andersen to Italian club FC Internazionale.
Anderson represented FCK at both U17 and U19 level last season, but will now continue his career in Italy.
 
"It is part of our strategy to sometimes send talented young players to other countries, just as we do with some of our first-team players. Regarding Silas, we have made a good deal with Inter, and he was ready for an adventure, so we wish him all the best down there," says FCK sports director Peter Christiansen.
"The Talent Department can be proud that another player trained at F.C. Copenhagen is taking the next step to a large club outside the country's borders, as we have seen before with Victor Jensen and Mads Bidstrup."
Sune Smith-Nielsen, development director with responsibility for the Talent Department, said: "Our primary task is to train players for FCK's first team, where they must be good enough to contribute to us achieving our sporting goals.
"But we also know that a number will go in other directions, either in Denmark or abroad, and we are always happy when we can send a young player away with good conditions to do well. At the same time, of course, there is a financial aspect in transfers for our greatest talents, and that's part of the business.
"We think Silas is a good player, and we look forward to following his development in Italy.
"Sundby Boldklub (Silas' first club) has good reason to be very proud of Silas' move. They have not only given him a good base as a football player and a human being before he came to us, but they have also supported him really well during his time with us. Both we and Silas owe them thanks for that."
 
Everyone at F.C. Copenhagen wishes Silas good luck in the future.