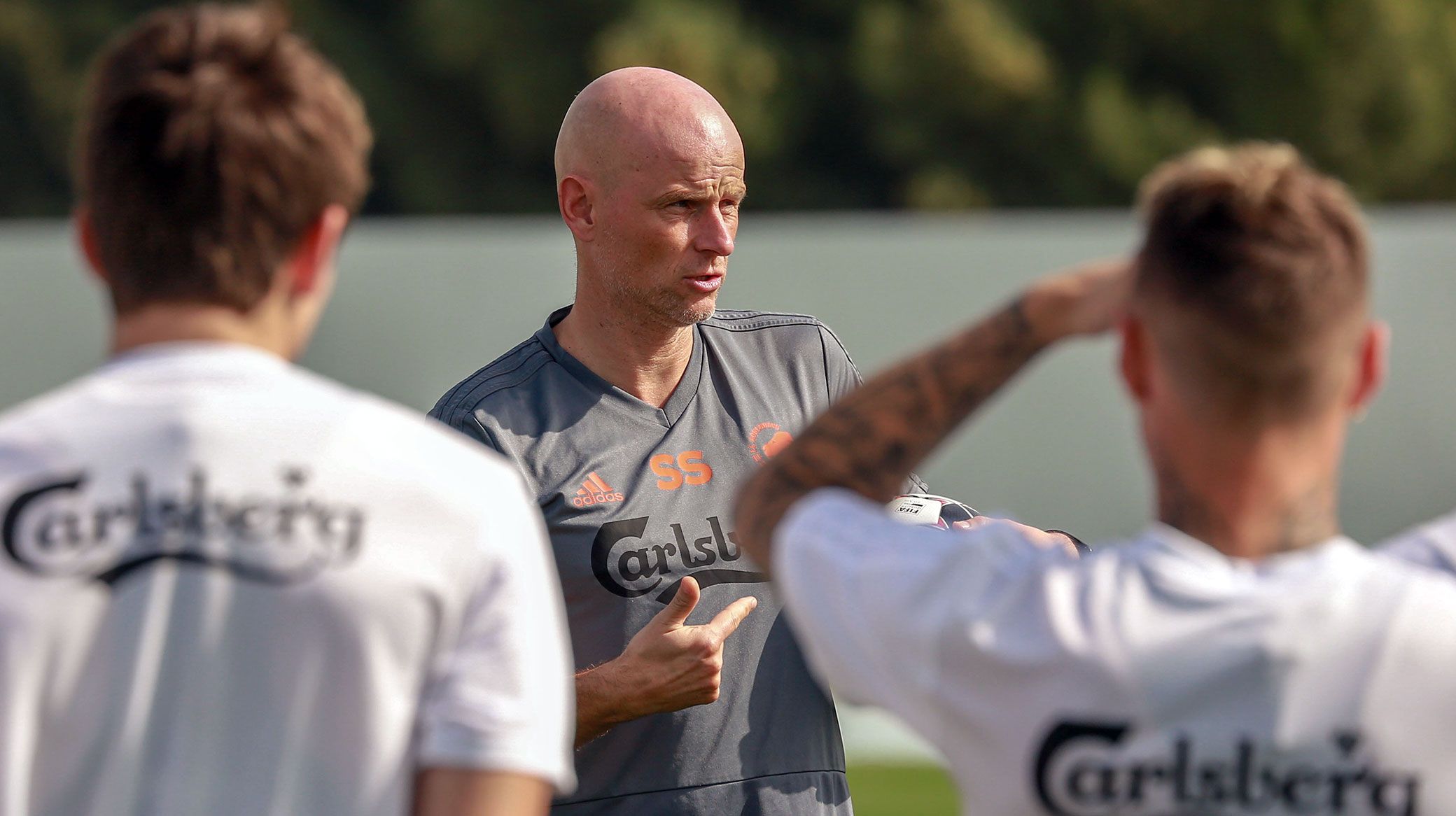 FCK.DK
FC Copenhagen extend Ståle Solbakken contract
13/05 2019 14:00
FC Copenhagen have extended manager Ståle Solbakken's contract until the summer of 2023.
Ståle recently secured FCK's 13th Danish championship, of which he has won one as a player and eight as manager of the club. He has been voted Manager of the Year three times in Denmark, and has been in charge of the team in four UEFA Champions League group stages.
FC Copenhagen chairman Bo Rygaard said: "Ståle's club record speaks for itself. He is a very strong and skillfull manager, who has not only achieved great and continuous results with the club but also been a central part of establishing a strong and viable organisation.  
"The board and the owners have been very satisfied with the sports sector's performance, and we are happy to continue the excellence cooperation in the years to come. We see FCK and Ståle as a perfect match in order to fulfil our high ambitions and international focus. We are convinced that we have the right person in charge of the ongoing development of our football activities."
Ståle was manager at FCK from 2006 to 2011, and after two years in German and English football, he returned to Copenhagen in 2013. Overall, he has been in charge of 567 FC Copenhagen matches.
Discussing his contract, Ståle said: "I am happy to be at the club and truly enjoy the daily work together with people who I appreciate and have a good collaboration with. I believe the club is going through an extraordinarily interesting development these years, and I'm still eager to take us even further.
"Our ambition is to play with the best in the world and it motivates me, even though it's a difficult ambition to fulfil. We want to win championships and play in Europe every season, and I am looking forward to fighting for this with our strong squad and staff.
"Our organisation is stronger than ever, and it is not a one-man show when we succeed. We have very competent people in all positions, we have a very exciting squad and we also have great support from the other departments. I think the relationship between the different areas of the organisation is better than ever, and I'm very happy to be able to continue our positive development."
FACTS
Name: Ståle Solbakken
Born: 27 February 1968
Career as player: Grue Il, Ham-Kam, Lillestrøm, Wimbledon, AaB and FC Copenhagen
Career as manager: Ham-Kam, FC Copenhagen, FC Köln, Wolverhampton and FC Copenhagen