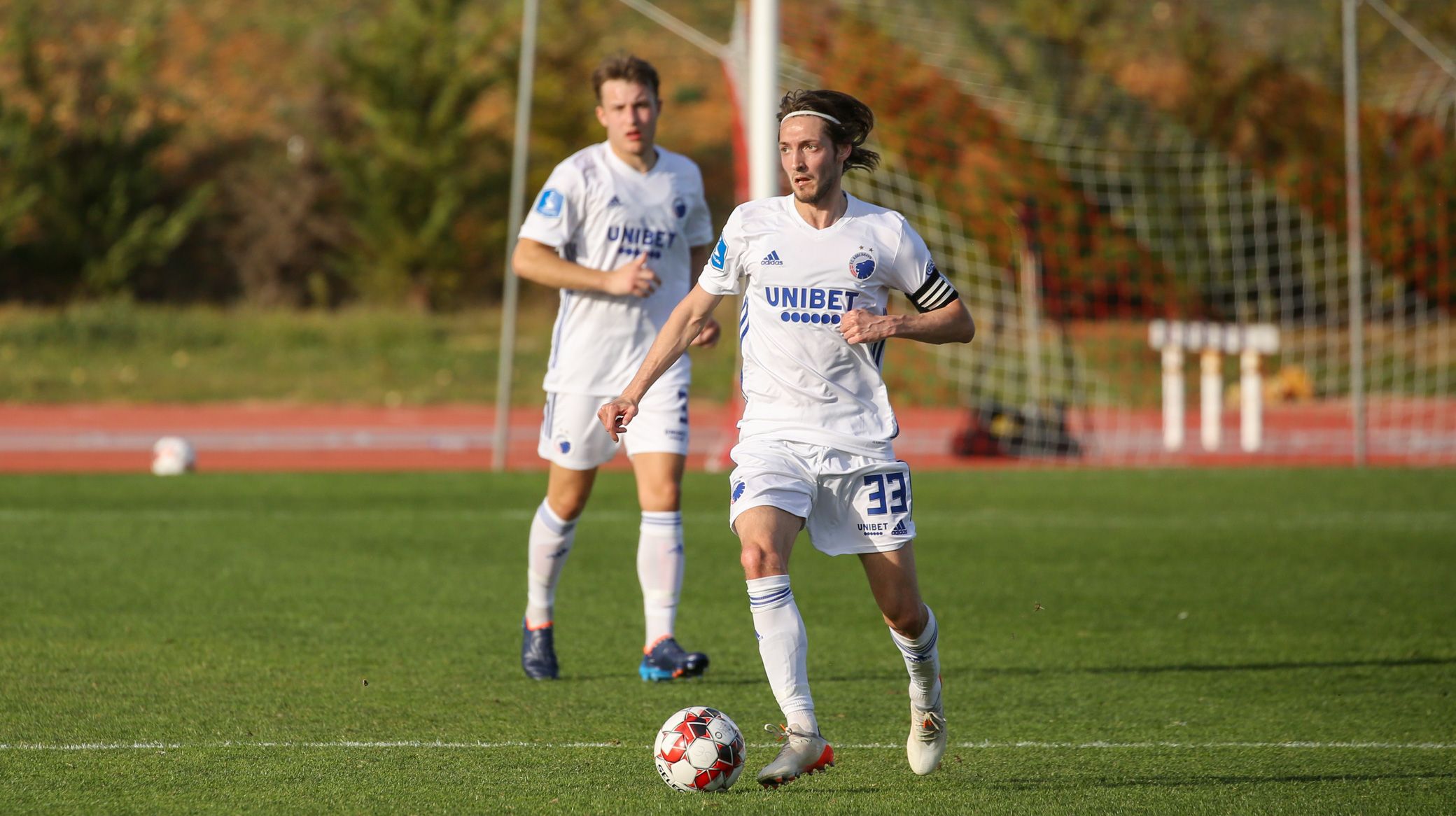 Torkil Fosdal, FCK.DK
Falk: We'll grow over the spring
02/03 2022 09:33
F.C. Copenhagen's Rasmus Falk says the team's performances will grow over the spring half of the Danish Superliga season – and that the two wins to kick off 2022 have set a benchmark for further improvement.
The Lions have beat OB and Viborg during February's return from the winter break and face Randers in the Superliga on Friday evening.
Games against FC Midtjylland and FC Nordsjælland are still to come before the league splits into two halves.
And Falk, who has returned from injury, believes FCK's performances can improve further.
"In terms of results, it has been almost perfect for us in these first matches, even though we still have not hit the top in terms of our play," says Falk.
"However, I think we have delivered two very professional performances, and I also think that the Viborg game was a step forward in terms of play. Especially in the first half when we had really good periods with the ball.
"We had less possession after the break, but we were comfortable with a deeper starting point and we have great confidence in our defensive unit and goalkeeper Kamil, who has conceded very few goals this season.
"We want to dominate more with the ball, but I'm convinced it will come gradually over the spring.
"It is normal that you need time to find your legs again (after the break) and right now we're at the beginning. We have also brought in some new players who are still getting settled at the club, but have already been crucial, so I am absolutely sure that we will take more steps forward in the time to come."
Falk is also pleased that he got 90 minutes in Viborg for the first time since August.
"It was really great to be with the whole match in Viborg," he says.
"Although I could really feel my legs at the end of the match, it went okay and it was important for me to get a whole match in. I, like the team, will have to take several steps forward over the coming weeks, and it starts again with the match against Randers."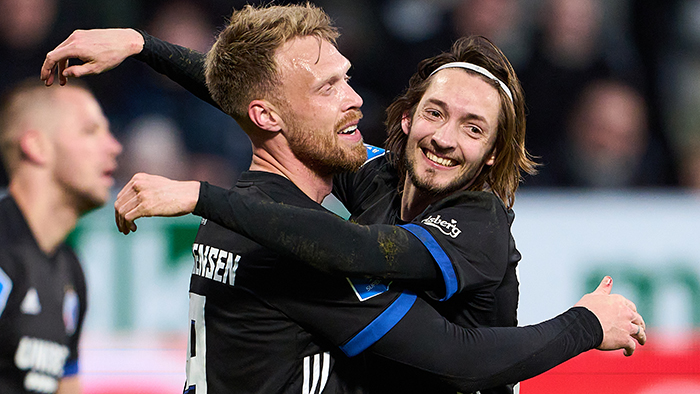 Fan boost for Randers
FCK expects to welcome more than 20,000 supporters to Friday's clash against Randers in Parken.
Tickets for the game are still available – and Falk is delighted with the amount of support he and his team is getting right now.
"It is really impactful and motivating for us, that so many FCK fans come to watch football, both in Parken and when we have 1,400 in Viborg," says Falk.
"It gives energy and definitely lifts us.
"Therefore, it is also great that so many people are coming on Friday, and it's up to us to do everything we can to give them a good experience."
If you have not visited Parken before but would like to catch a match, check out our how to buy F.C. Copenhagen tickets guide here.
You can also read travel advice for F.C. Copenhagen home games here.