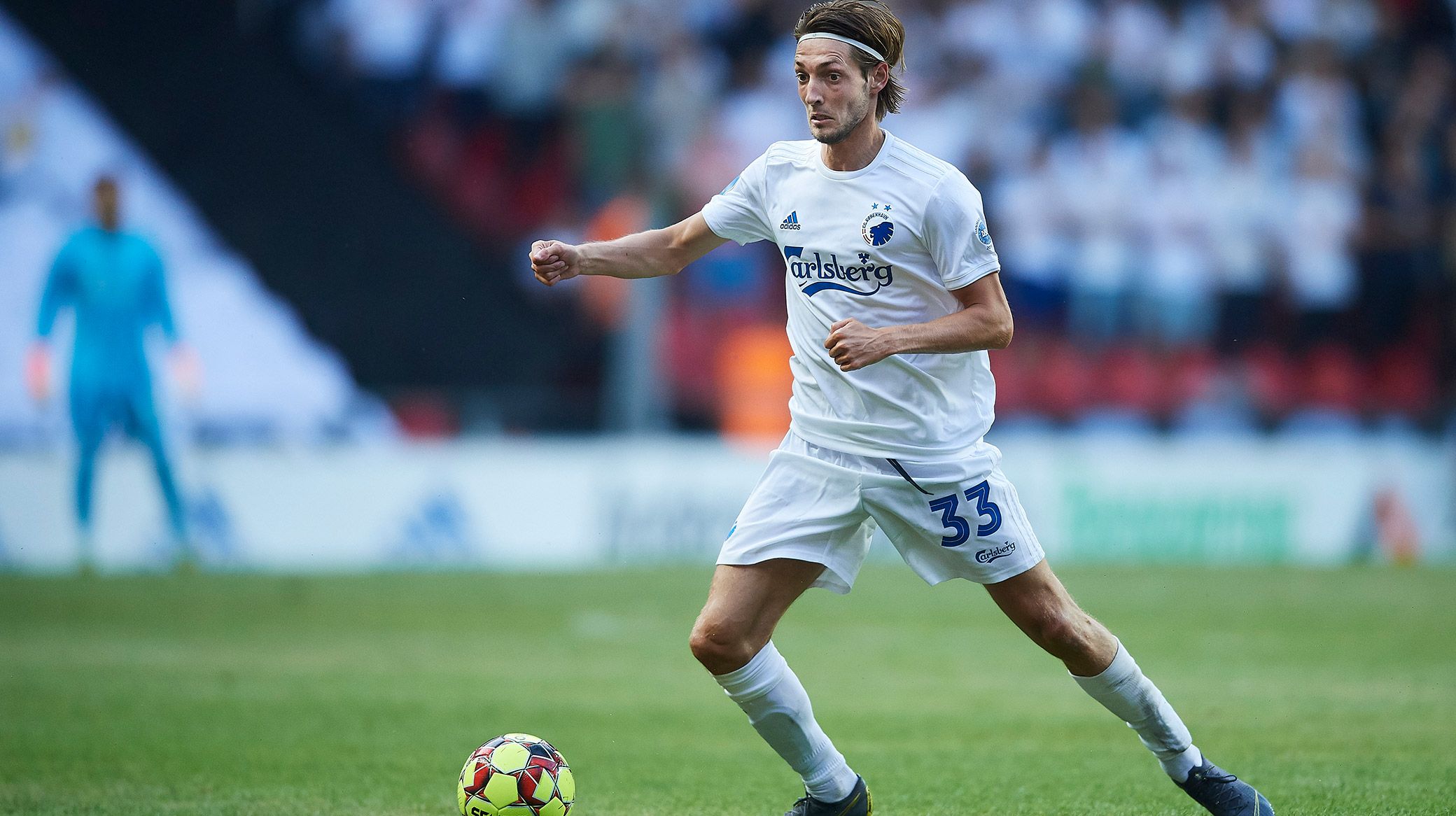 Lars Rønbøg, Getty Images
Falk looks ahead to Lugano clash
18/09 2019 08:48
FC Copenhagen's Rasmus Falk has called on the squad to come together ahead of Thursday's UEFA Europa League clash with Lugano.
FCK lost their second straight league game at the weekend with a 2-1 defeat at Hobro.
But Falk is keen to forget that result and entertain the Telia Parken crowd on Thursday night.
"We have to lift ourselves as a team and as a club after some performances that have not been good enough on our part, either as a team or individually," Falk said.
Fans can still buy FC Copenhagen tickets for the 18:55 kick off on Thursday. And Falk is desperate to three points in the first group game of the season.
"The Lugano match is a great opportunity to lift us, and we want to create a good experience for everyone who comes to the match and for ourselves as a squad," says Falk.
"The European matches are part of our identity, and I think it is good for us - with this international match - that we can use to bring us up to speed and back on track.
"Now we'll spend the next few days learning a lot about our opponent and working on our own game on the training ground."
The special energy
After a run of three away games in succession, Falk is delighted to welcome back the Telia Parken stage.
"I always look forward to playing at home in Copenhagen, and the European matches always have a special atmosphere," he added.
"We have to go out to create this special energy and we can do that with our fans. We really want to deliver a strong performance and get a good start on this group stage, which we must fight to progress from."
------
FC Copenhagen vs Lugano tickets
You can still secure your seat for the FC Copenhagen vs Lugano game from just 295DKK.
See more on How to Buy FC Copenhagen Tickets here!