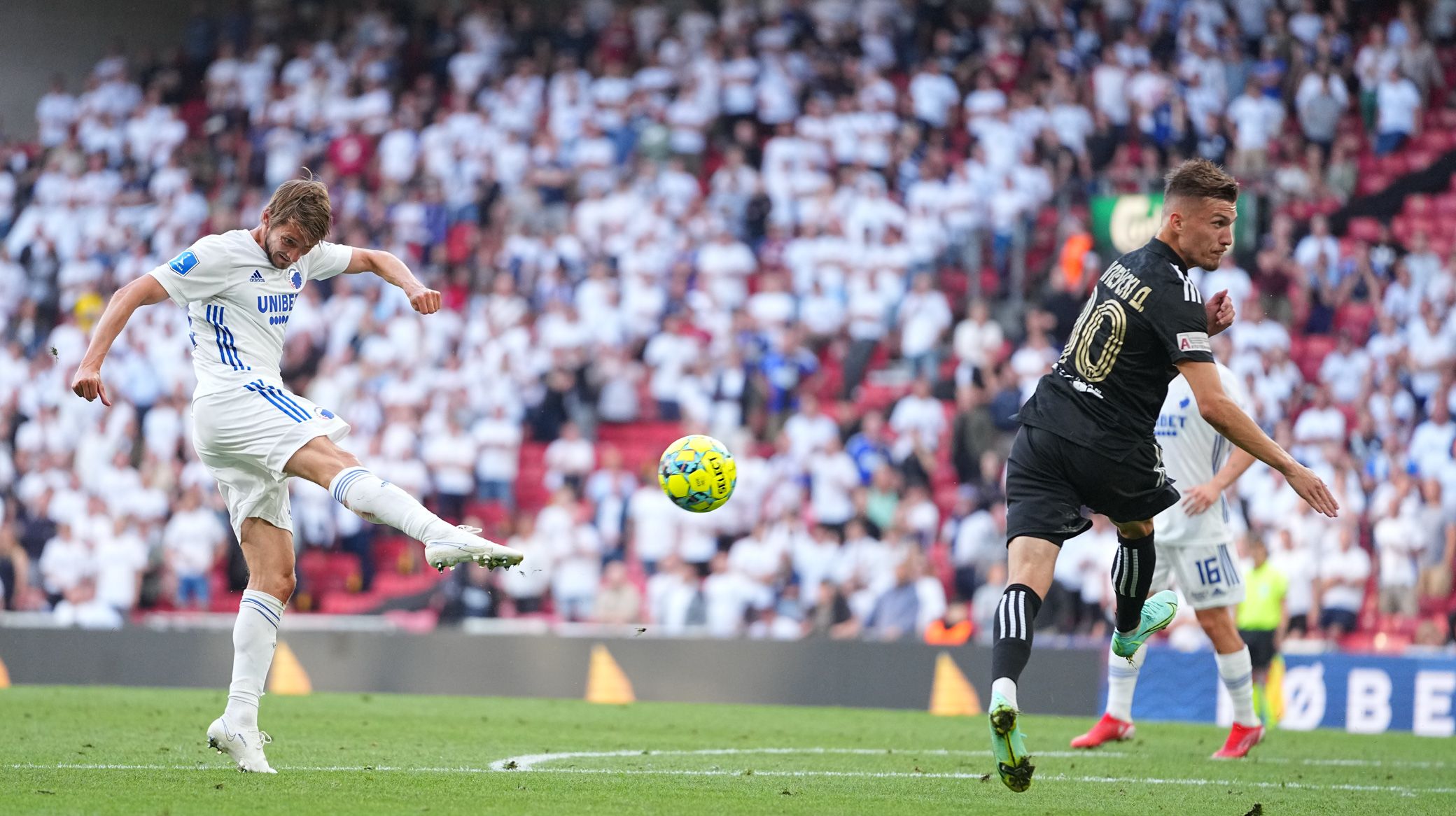 Lars Rønbøg, Getty Images
Falk: I must be completely ready
11/11 2021 10:18
F.C. Copenhagen playmaker Rasmus Falk says he must be "completely ready" to resume first-team action following a thigh injury, and so isn't putting a timeframe on his return.
The Dane has been sidelined since August but is on the road to recovery.
In recent days Falk has been involved in the team's training to a limited extent, and so far it has gone well.
"It's nice to feel like a football player again!" says Falk.
"It's always frustrating to sit out when you more than anything else want to play and help the team. Now, fortunately, I'm making serious progress and it's great to be with the boys a little again."
Hope to play before the winter break
Falk last featured for FCK in the 5-0 win at home against Sivasspor during qualifying for the UEFA Europa Conference League in August.
And he is targeting a return before the Danish Superliga season pauses for winter.
"Of course I want to be in action again as soon as possible, but it must only be when I am completely ready and can contribute to the team," says Falk.
"When that will be, I still can't say, but I certainly hope it will be before we go into the winter break. Right now I'm welcoming the progress I'm making, and from here it's about seeing how my body responds."
F.C. Copenhagen vs Aarhus
Next up for FCK is the final home game of 2021 against AGF, which kicks off at 4pm on Sunday 21 November.
You can still buy F.C. Copenhagen tickets for the game and secure your seat at the home of Danish football!