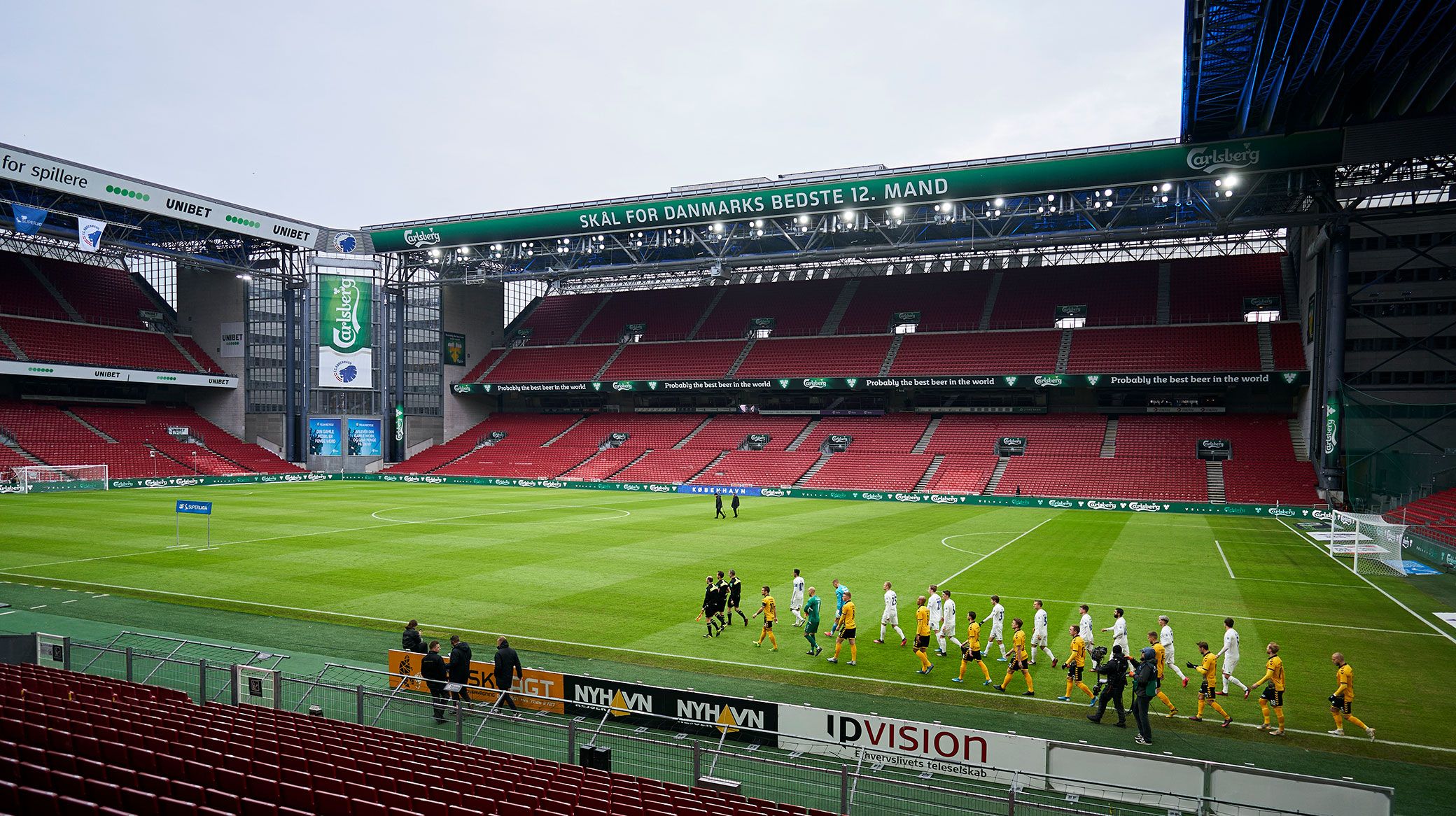 Lars Rønbøg, Getty Images
Danish football date schedule for rest of season
15/05 2020 13:53
The Divisional Association has now set the date schedule for the remainder of the 3F Superliga season.
Tournament manager Peter Ebbesen says: "As long as there are no spectators at the stadium, we have put extra focus on making as many matches as possible accessible to football fans on TV by spreading the matches.
"But in addition, the planning regime will also have to take into account the test regime so that testing of players is coordinated optimally."
There may be changes in the schedule as European tournaments as well as the international match calendar are not yet scheduled. Therefore, the date schedule for the 2020/21 season is not yet determined.
In addition to our last matches in the regular season - 1 June at 18:00 away to Lyngby and 7 June at 17:00 at home against Randers FC - these are the date plans for the 10 rounds of the Superliga playoffs:
Sunday, 14 June
Wednesday, 17 June
Sunday, 21 June
Sunday, 28 June
Sunday, 5 July
Wednesday, 8 July
Sunday, 12 July
Sunday, 19 July
Wednesday, 22 July
Sunday, 26 July
Right now, matches can be allocated to other weekends/midweek dates, so the dates here are only indicative of when the rounds are intended to be placed. The final deadline for fixtures is expected to be announced on Tuesday, 9 June.
The Europa League playoff will be played on 29 July. The semi-finals of the Sydbank Cup will be played on 10 June, and the final on 1 July.