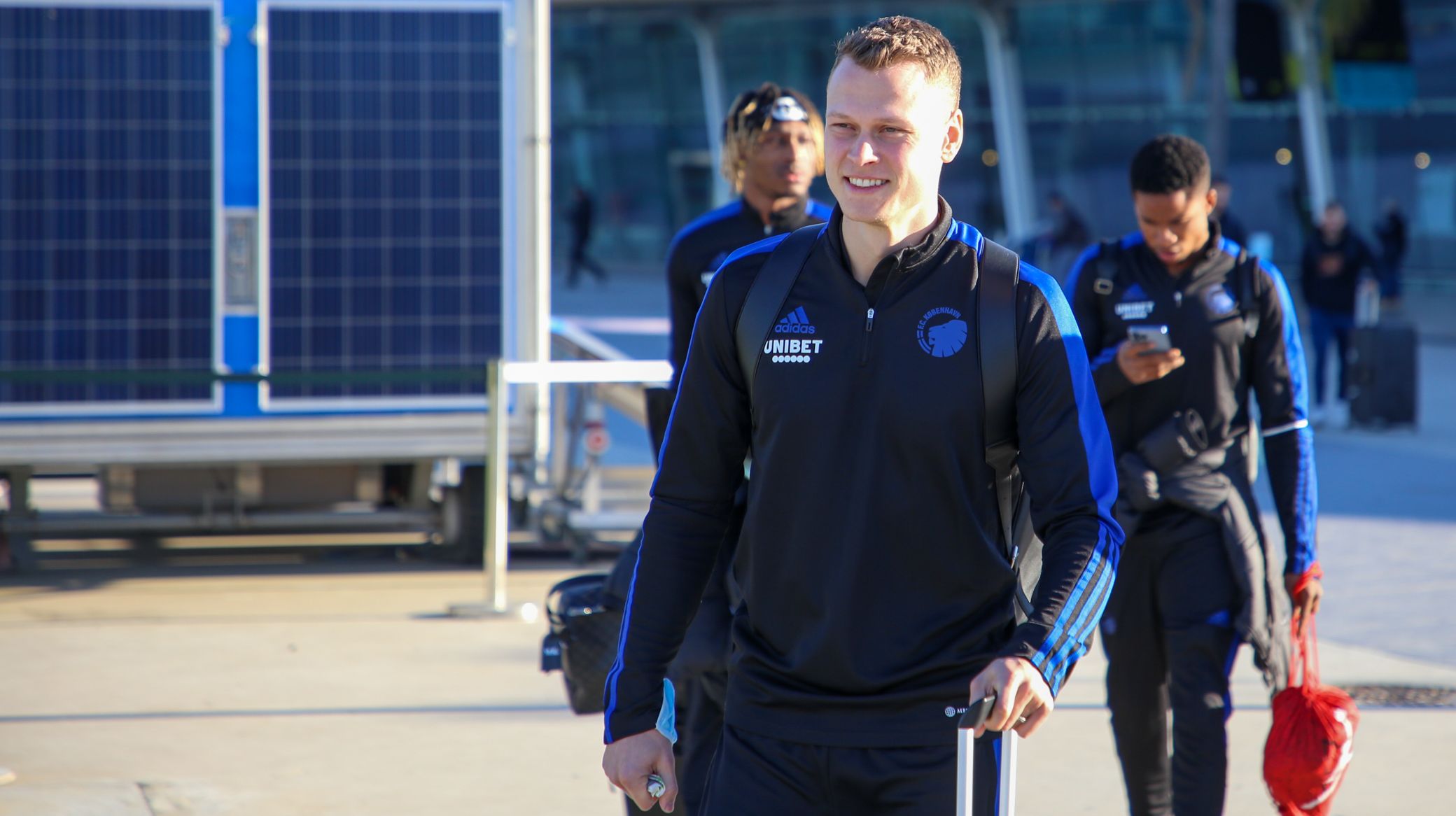 FCK.DK
Claesson looking forward to facing former club Elfsborg
03/02 2023 15:28
F.C. Copenhagen's Viktor Claesson says he is looking forward to taking on his former club IF Elfsborg when the two sides meeting in a friendly game in Portugal on Saturday.
Lions fans can live stream F.C. Copenhagen vs IF Elfsborg via fck.dk and see the likes of Claesson in action as Jacob Neestrup's side ups its preparation ahead of the resumption of the Danish Superliga this month.
Saturday's clash with IF Elfsborg is the first of three friendly games the Lions will play in the Portuguese training camp.
And Claesson is looking forward to the encounter.
"I played at Elfsborg for five seasons before I went to Russia to join Krasnodar in 2017," says Claesson, who is originally from Värnamo.
"We won the championship in my first season at the club in 2012 and in the 2013/14 season we were in the Europa League group stage, and also won the Swedish Cup.
"We beat Nordsjælland, among others, on the way to the group stage, where we also faced Esbjerg."
Still following the club
Claesson has followed Elfsborg ever since his departure and regularly checks in with how the club is progressing.
"They're usually a team that plays fast. They lie in wait and they're fast in counterattacks and on the wings, so that's probably something we can expect. I think they most often play 4-3-3," says Claesson.
"I still have contact with a few players from my time there, and some have also come back to the club. Johan Larsson, who has played for Brøndby, and both Nicklas Hult and Sebastian Holmén have also come back, and Per Frick has been at the club this whole time."
Danish influence in Elfsborg
Claesson also remembers that there were quite a few Danish players at the club when he was competing in the Allsvenskan.
"Kevin Stuhr-Ellegaard was there. He is from Copenhagen and told me that he played for KB when he was young. Anders Randrup and Mikkel Beckmann were also there," recalls Claesson.
Several former Elfsborg players have also been on the books at F.C. Copenhagen, but it was before Claesson's Elfsborg period that we had the pleasure of fielding Tobias Linderoth and Fredrik Berglund, and later also Johan Wiland, at Parken. Jesper Christiansen joined Elfsborg after he parted FCK in 2010.
The current Elfsborg squad also includes a couple of Danish players, André Rømer and Jeppe Okkels.
F.C. Copenhagen vs Elfsborg stream
Remember that you can stream the Elfsborg game on Saturday here at fck.dk - kickoff is at 18:00 Danish time (17:00 local time in Portugal).