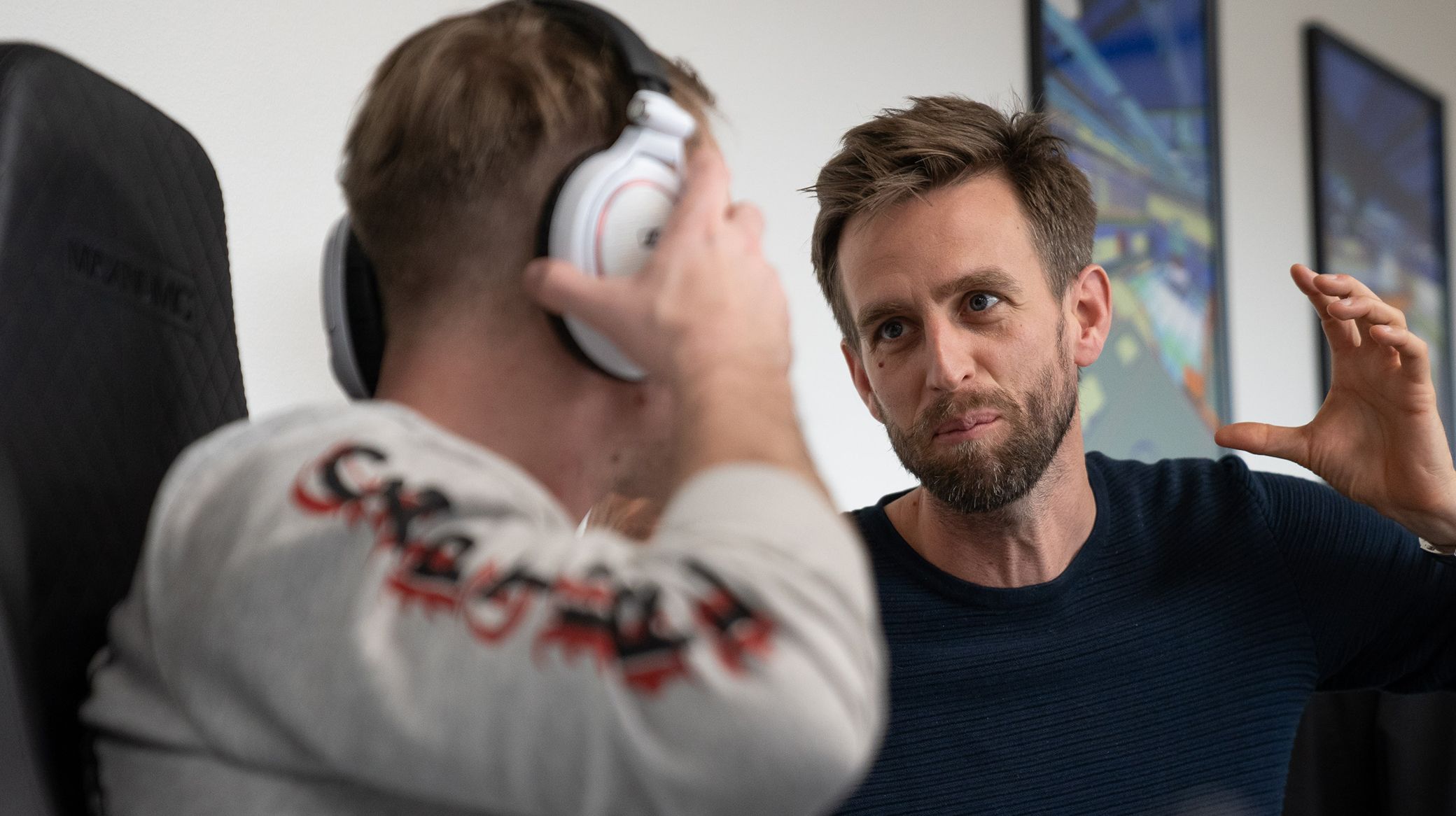 North / Victor Jensen Foto
Christian Engell becomes new Head of People and Culture
27/11 2020 14:30
F.C. Copenhagen have entered into a collaboration with Christian Engell, who will lead the sports psychological work within the club with reference to the sports management.
Christian has worked in the top tiers of Danish football for a number of years and collaborates with Kasper Schmeichel, Yussef Poulsen and others. He has also previously been associated with FCK's talent department, where he worked with some of the club's greatest young talents and coaches.
In the world of sport, Christian has also been a consultant for a number of other top athletes such as tennis player Frederik Løchte Nielsen and developed management training for sports managers and national coaches in world-class associations under Team Denmark. Most recently, he has worked at Brøndby IF as a Mental Coach.
Kvist: Integral to performance culture
"Christian is a great figure in his field, and he comes with a lot of experience and great ambitions," says William Kvist.
"He will lead the development of the mental aspect of the team, which is an integral part of the performance culture that must be developed at a club like FCK. We are very much looking forward to getting him on board."
A joint decision
Kvist also worked with Christian during his playing career but emphasises that the appointment is a decision made across the board.
"It is no secret that we have had a good collaboration for many years. That is why it was also important for me that the decision to hire Christian in no way became mine alone," he said.
"It is a joint decision in collaboration with the other leaders in the football department across the first team and the talent department, and Sune Smith-Nielsen and Frederik Leth have overseen the process, so the decision is rooted across the football department."
Engell: Quickly convinced
"I was quickly convinced when Sune Smith-Nielsen and Frederik Leth approached me," says Christian, who is looking forward to getting started with his duties at FCK.
"I know Sune from good professional conversations and have previously had assignments under the auspices of FCK talent, so I know the training ground and many of the people who work in Frederiksberg.
"After meeting Jess (Thorup), I look forward to helping him and the rest of the staff at Number 10 improve their performances and add trophies to the cabinet.
"I look forward to taking on the great responsibility that lies in further developing the fantastic winning culture and winning mentality that is so crucial at FCK. Not least, so that we can continue to deliver the magical European evenings in Parken.
"These are the ambitions that have always attracted me, and which I look forward to pursuing with many talented colleagues."
Thorup: A gift to bring in an expert
"It is a gift to have an expert in this field," says head coach Thorup, who is also looking forward to the collaboration.
"We are in a challenging period where we have to set a course forward for the club, and Christian can definitely contribute to that. More talented people around the team only makes us stronger and improve our work with the players even more."
- - - - -
Christian Engell will begin his first working day at FCK on 1 December.