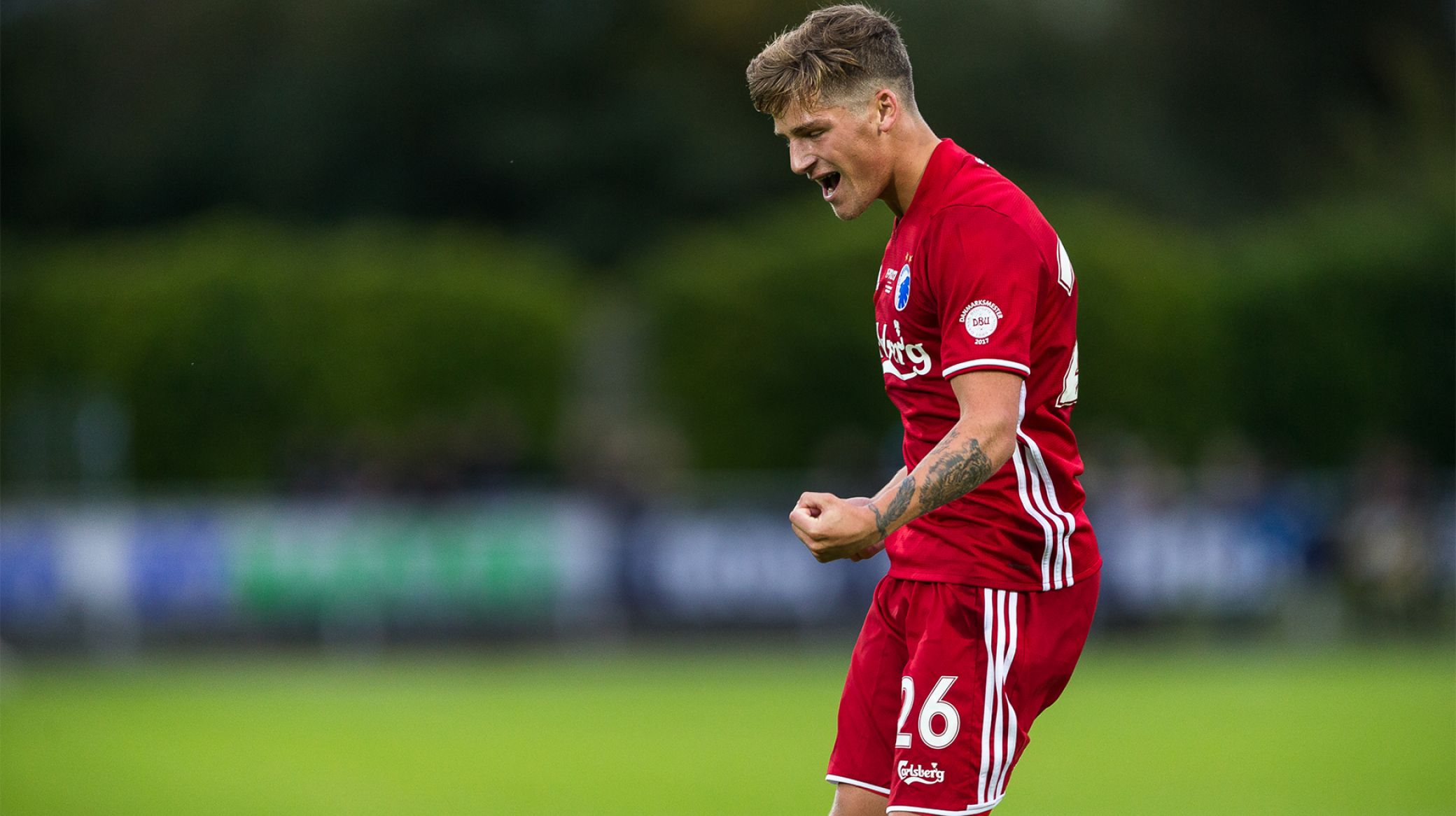 Allan Høgholm, DKsportsfoto
Carlo Holse: I still have a lot to learn
21/09 2017 10:00
Carlo Holse was the centre of press attention of Wednesday night after his two goals in the 3-0 win over Skive IK in the DBU Cup.
The 18-year-old found the net twice before half time, with Kasper Kusk heading in the third after the break.
Carlo Holse:
"It was nice and that was something I've been waiting for a long time! That's what I've been working for every day in training, so it's nice to score two goals. There should also be a big thank you to Brian Riemer for always supporting me and thank you to my teammates who help each day on the pitch. Of course, I still have a lot to learn, but as I said, I'm really happy with today's two goals!
FCK captain William Kvist:
"It's a long trip to Skive but I think it's good to go out into the country like this. There are I'm sure many supporters who watch us when we play in Europe, so it's nice that we can get around and play in these cities where we do not normally play. I myself come from a small club, so we know how important games like this are.