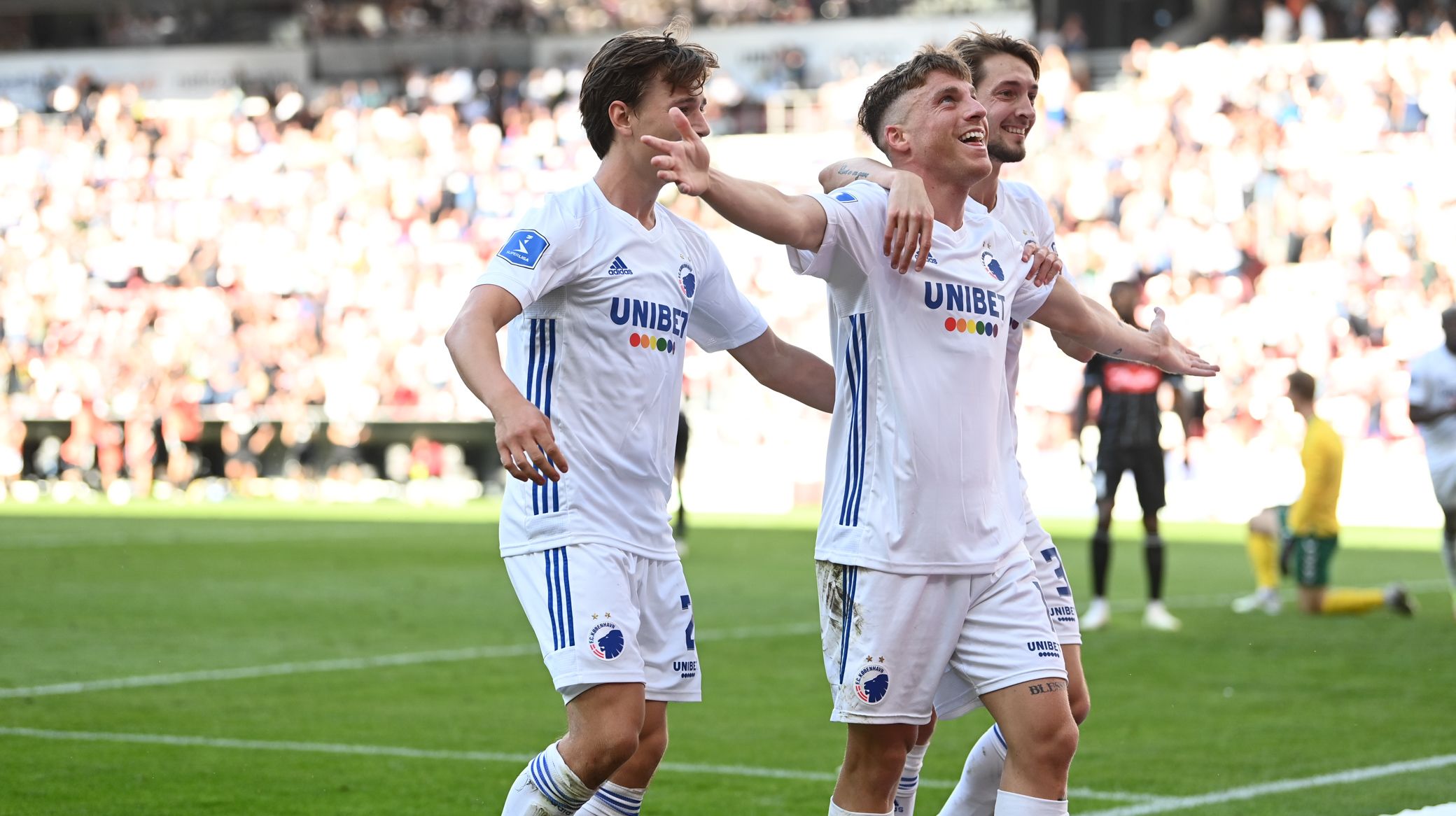 Jan Christensen, Getty Images
Biel: We've prepared well for spring season
17/02 2022 16:56
F.C. Copenhagen's Pep Biel says the team has worked hard to get ready for what will be a competitive spring half of the Danish Superliga season, with the Lions competing on both domestic and European fronts.
FCK sit second in the Danish Superliga and are into the UEFA Europa Conference League last-16.
More than 25,000 supporters are expected to welcome back the Lions form their two-month winter break when FCK host OB this Sunday.
And Biel cannot wait to get going again.
"I feel we are ready for the challenges that await us," says the playmaker.
"There are high expectations for us, but we are F.C. Copenhagen, so we need to have them. We have prepared well and had a really good training camp, where we have worked hard to be ready.
"The new players have brought even more quality to the team and everyone is looking forward to a lot more playing time in our upcoming matches."
>> Buy F.C. Copenhagen tickets
Biel scored 12 goals and provided nine assists during the autumn half of the season and is hoping for more of the same during the championship battle.
"It went really well for me personally in the autumn, and I feel really comfortable in the team and at the club," says Biel.
"Of course, I hope that this can continue into the spring as well, but the most important thing is the team and that we win the championship, so it matters little to me who scores the goals."
New signings add quality
Forwards Nicolai Jørgensen, Mamoudou Karamoko and Khouma Babacar are just three of the new signings to have arrived at FCK during the winter, while Jonas Wind headed for the exit door.
And Biel says the offensive unit has worked hard to forge new working relationships this winter.
"You always have to build these relationships, and even though we have said goodbye to Jonas, we have brought in some very talented players," says Biel.
"It gives us many opportunities and I think we will be at least as dangerous offensively as we were before winter, while we have also worked to stick together as a team, both offensively and defensively, where everyone has to contribute at both ends.
"Now it's about us implementing our hard work in matches this spring, so we can get the championship we all want."
25,000 supporters for FCK vs OB
Three stands of Parken are already sold out for Sunday and Biel is looking forward to entertaining the FCK fans again.
"We have heard that a lot of people are coming to Parken on Sunday and the support we get both at home and away always helps us," he adds.
"That is why it's amazing that there are so many fans who come to the games and support us. We have to do everything we can for them to get a victory vs OB and provide a fun experience for the fans."