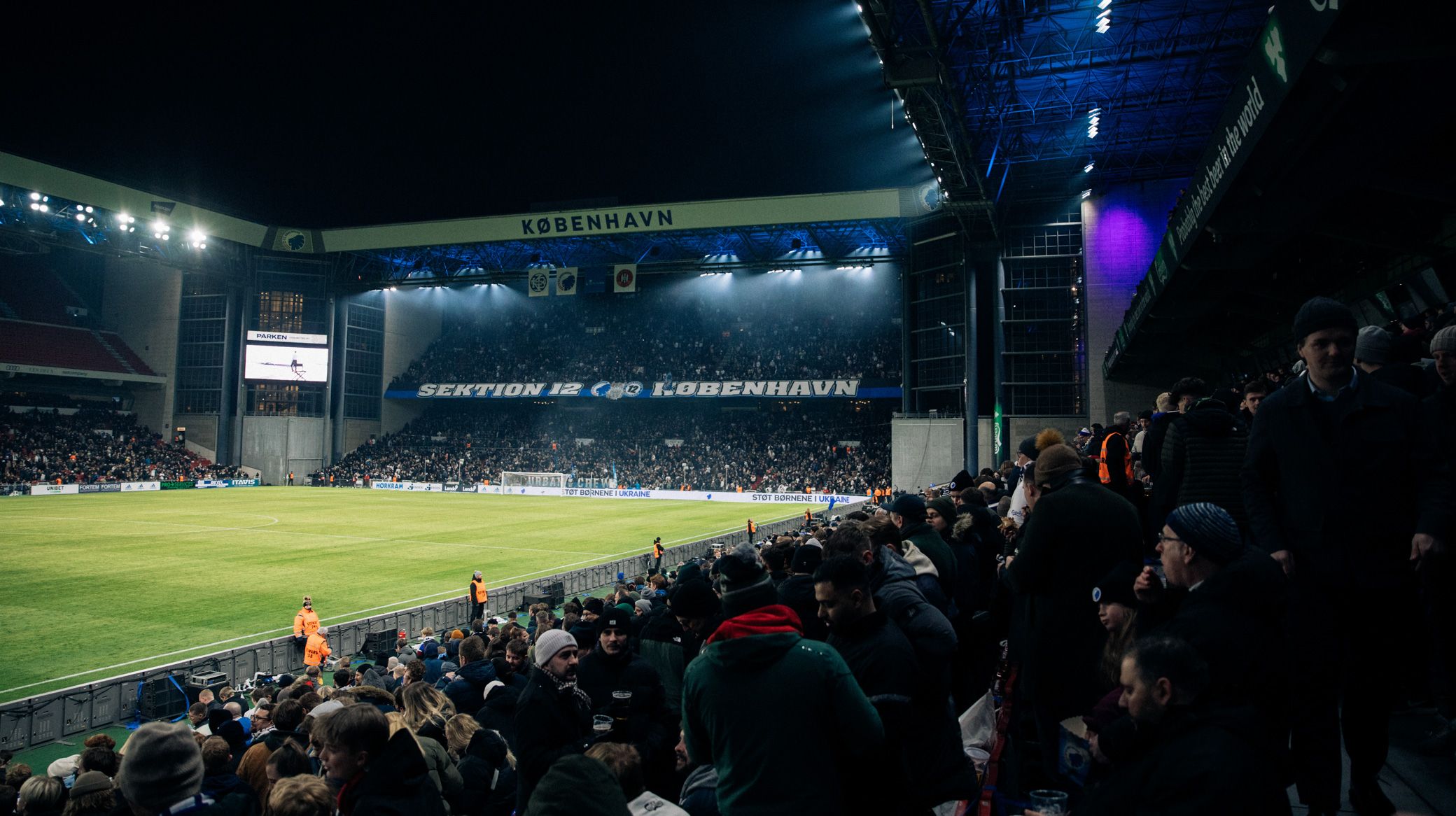 Samy Khabthani, FCK.DK
+20,000 fans already have FCK vs PSV tickets
11/03 2022 08:17
More than 20,000 supporters have already secured their tickets for next week's UEFA Europa Conference League showdown with PSV in Parken.
The Lions battled out a 4-4 draw in Eindhoven on Thursday and will welcome PSV to the Danish capital for the reverse fixture of this last-16 clash.
The lower tier of Sektion 12 is already sold out, while there are fewer than 1,000 seats available in the upper tier.
Meanwhile, the lower C stand is also close to selling out for the contest.
"We have taken flight this spring on the spectator side, where we have had more than 50,000 fans in total for our first two matches in the 3F Superliga," says FCK director Jacob Lauesen.
"Now we're preparing for a classic European evening in Parken, which we are really looking forward to. It is traditionally a very atmospheric and intense experience.
"An exciting opponent awaits us in a big club like PSV, and we expect to see lots of F.C. Copenhageners in Parken."
You can buy F.C. Copenhagen tickets for Thursday's 6:45pm kick off here.