Lars Rønbøg, Getty Images
EXPERIENCE FOOTBALL IN COPENHAGEN
The Club – F.C. Copenhagen welcome fans from all over the world to Telia Parken.
FCK boasts more league titles than any other team in Denmark, with 13 championships and eight DBU Cup honours.
In addition, the club is a regular participant in European football, having competed in 13 of the last 14 UEFA group stages (both Champions League and Europa League).
The City – We think we live in the world's coolest city and our aim is to be an ambassador for Copenhagen and contribute to the city's identity and development.
This is achieved not only on the football field but by also taking responsibility for Copenhageners having the best opportunities for development, health and education.
That's why we offer, for example, a number of activities around the city that also support the Copenhagen's values ​​of innovation, diversity and integration.
The Stadium – Telia Park is F.C. Copenhagen's home ground and Denmark's national stadium, as well as the stage for major concerts and events. This makes our stadium one of Copenhagen's gathering points for culture, music and sports.
Telia Parken is located at the Fælledpark in Østerbro, where Copenhagen's Idrætspark (Sports Park) has been located since 1911.
Capacity of football matches: 38,065 seats



FCK EXPERIENCE
Learn the history of F.C. Copenhagen and dive into the FCK universe like never before.

The FCK Experience is free, found in Telia Parken and opening hours are the same as the Fan Shop.
Around Telia Parken
Telia Parken is part of the landscape of the city. The stadium is located in Østerbro and has the Fælledparken on its doorstep.

The Metro, S-train and bus stops are all close by, creating an idyllic setting where the metropolis meets greenery. You can also visit shops and eateries around Telia Parken in areas like Trianglen, Østerfælled Torv and Østerbrogade.
The Family Stand offers many activities for children and young fans to keep them entertained throughout the day. Get player autographs, play games, chat to our mascot Leo, compete on the PlayStation and table football!

For selected matches the children's Fan Zone moves to Fælledparken in front of the Family Stand. Check our site for individual matches.
EXPERIENCE FOOTBALL IN THE CITY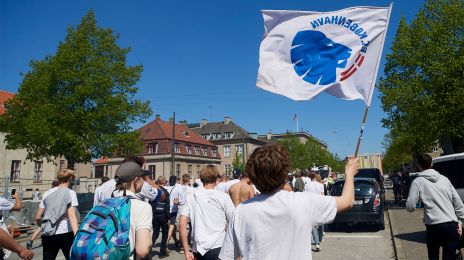 Photo: Lars Rønbøg, Getty Images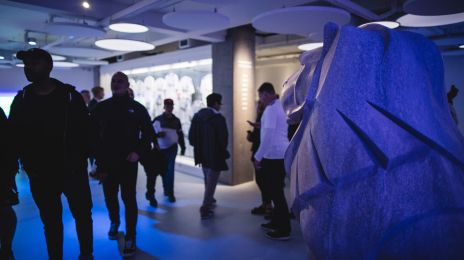 Photo: Samy Khabthani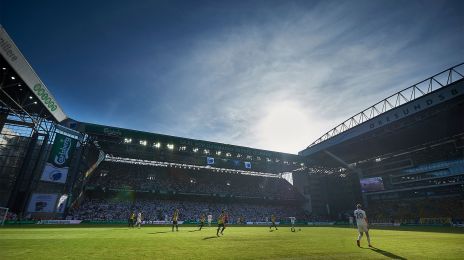 Photo: Lars Rønbøg, Getty Images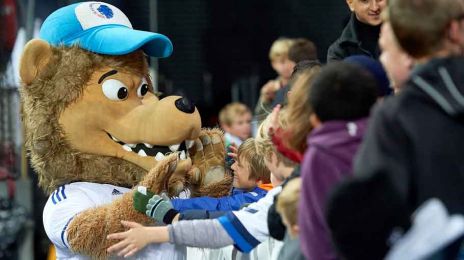 Photo: Lars Rønbøg, Getty Images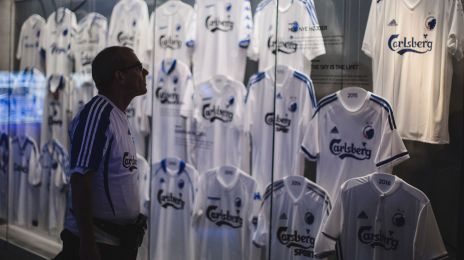 Se gamle FCK trøjer i FCK Experience (Photo: Samy Khabthani, FCK.DK)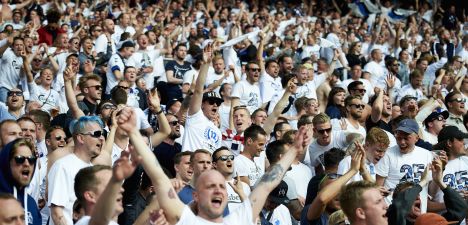 Photo: Lars Rønbøg, Getty Images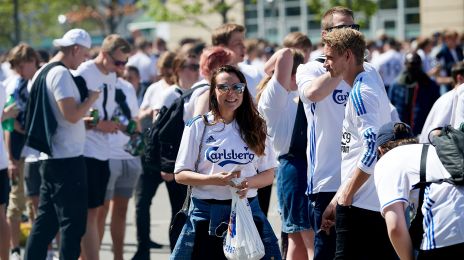 Photo: Lars Rønbøg, Getty Images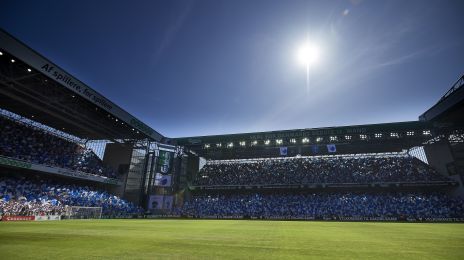 Photo: Lars Rønbøg, Getty Images