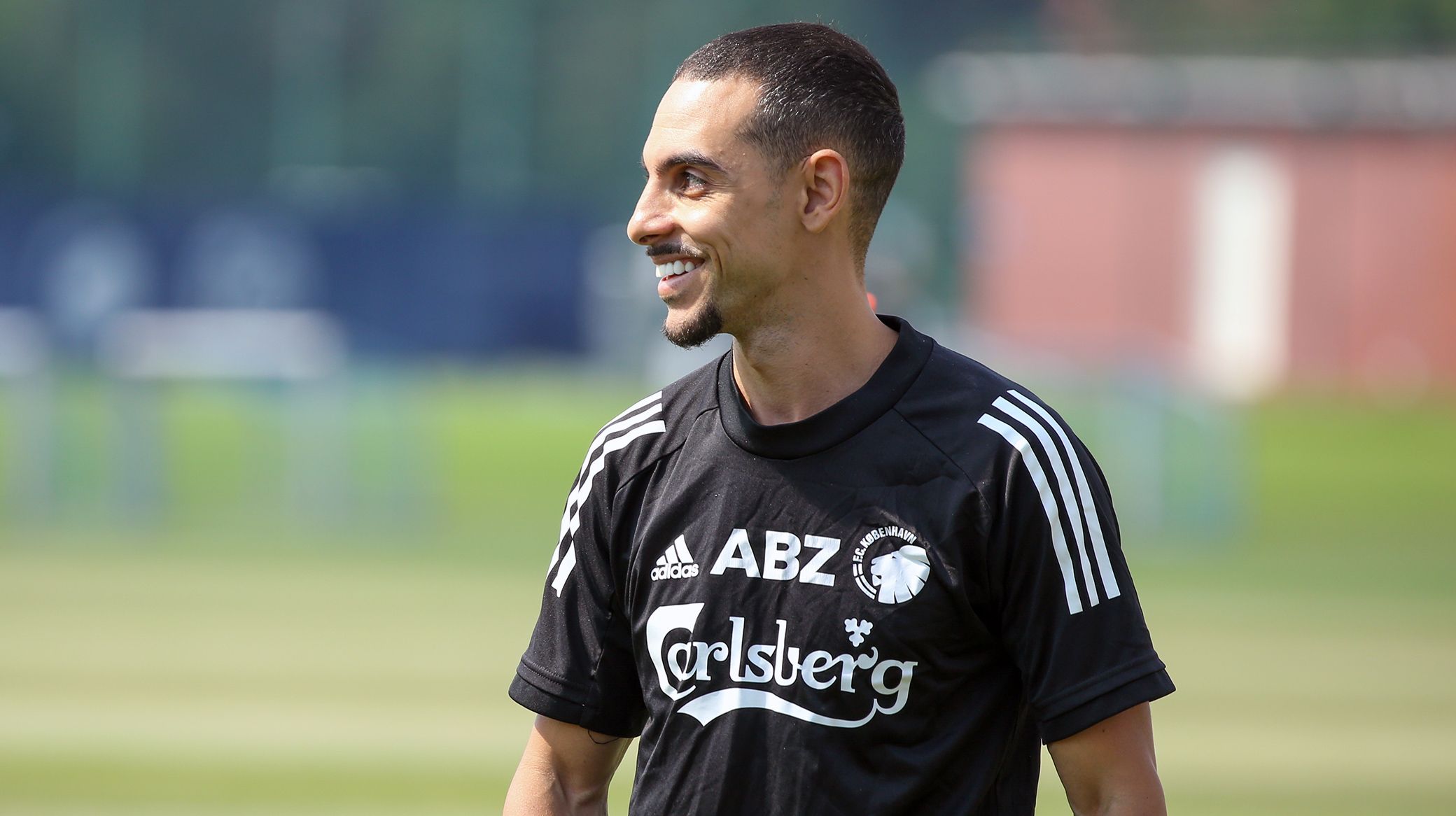 Torkil Fosdal, FCK.DK
Abdel Benkacem
Abdel Benkacem was appointed head physio at F.C. Copenhagen in January 2021 as part of a restructuring of the staff around the first team. Benkacem came from a similar position in the FCK Talent Department.
Benkacem studied for a bachelor degree in physiotherapy at St. George's University of London from 2008 to 2011 and also holds a Master of Science (Sports Exercise and Medicine) from Queen Mary University of London.
While studying, he had a physiotherapist student job at the academy at Charlton Athletic F.C. from 2009 to 2011, at Leyton Orient F.C. from 2011 to 2012 as well as at the academy at Fulham FC from 2012 to 2016. Benkacem also worked for eight months at Reading FC's academy. At the same time, he worked for the Barts Health NHS Trust, which operates five hospitals in London as part of the public health service in England.
In January 2017, Benkacem was hired by F.C. Copenhagen's talent department as Head of Academy Medicine and Sports Science, where he was partly associated with the U19 team and also had the overall responsibility for physiotherapists and therapists at U17, U15 and U14 levels.
Benkacem offers a very large contrition in the learning and development culture that has been built up in the physiotherapist group in recent years, with a combination of permanent staff and students. He has also played a key role in putting the club's internal education and training into a workable system and creating a strong and close collaboration between everyone.