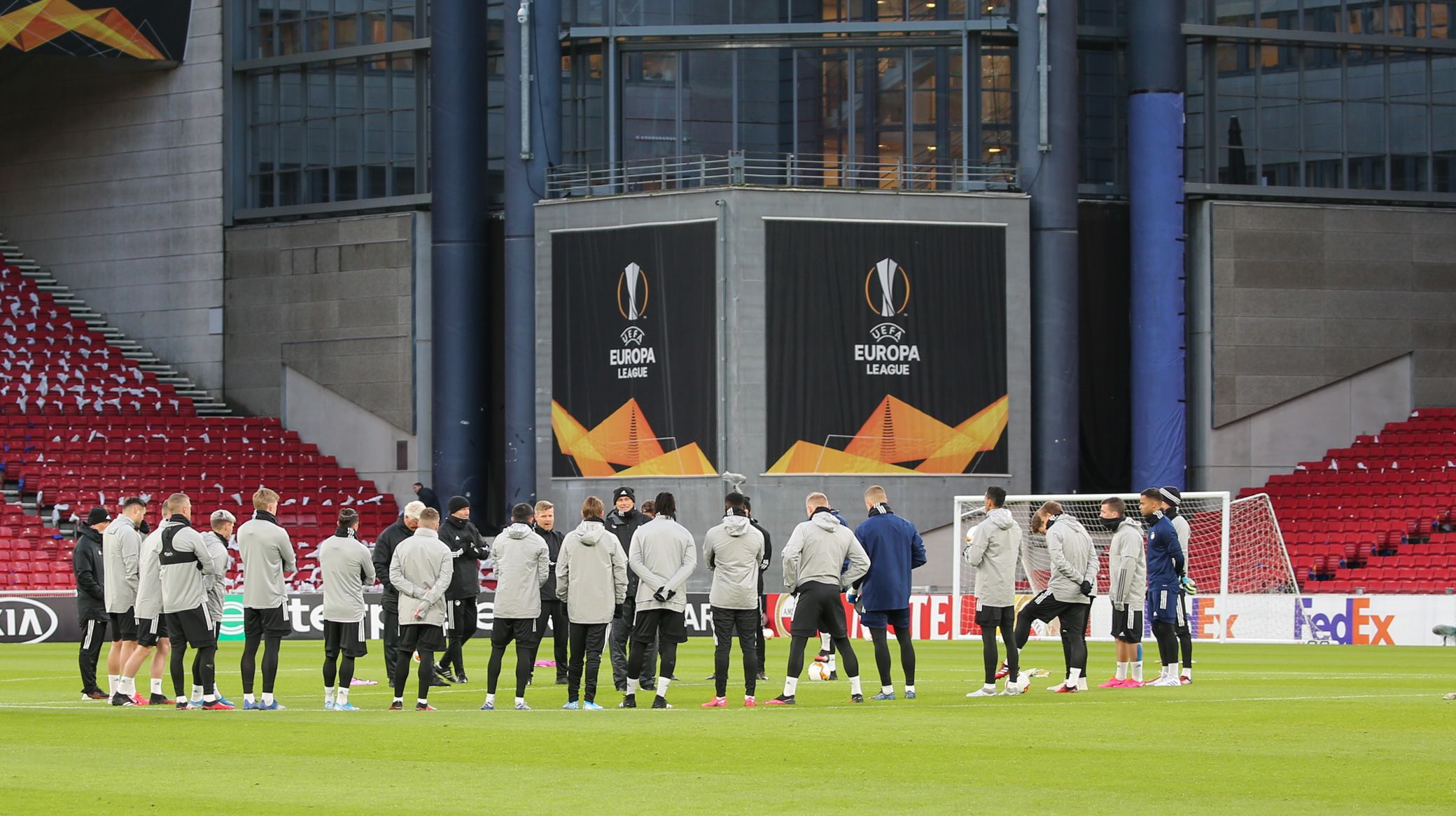 FCK.DK
Job advert: First Team Performance Analyst
20/02 2020 14:30
Do you have analytical skills and a demonstrably high level of knowledge of football?
F.C. Copenhagen is recruiting a Performance Analyst from the 2020/21 season. Based at our training ground in Frederiksberg and reporting to the First Team coaching staff, the Performance Analyst will lead, oversee and coordinate an efficient performance analysis service (pre-match, live, post-match, training, and trend analysis) supporting the decision making of the coaching staff in the execution of matches and training sessions. The role includes being present at all First Team matches, both at home and away, in Denmark and abroad. 
The key duties of this role include:
Delivering pre-match analyses, including tactical analyses of upcoming opposition through video (live scouting where necessary)
Generating post-match analyses on an individual and team level and facilitate the review of each game across video and statistical platforms
Facilitating a live-capturing setup for own matches, tagging match instances for review during matches, at half-time and immediately following each game
Expediting the capturing and review of video from training sessions
Identifying individual and team performance trends and monitoring the acquisition of playing style principles across matches
Collecting relevant resources into engaging and precise forms of presentation with telestration of video to enhance the delivery of key messages
Taking ownership of optimising the performance analysis field, educating co-workers and searching for next practice
Supporting research projects in the football department
We are looking for
The ideal candidate will first and foremost have a high level of knowledge of football tactics. The ideal candidate will be able to communicate this knowledge effectively with colleagues and players through different media – video and data – which require the candidate to be a well-versed user of technology. Furthermore, the candidate will have an organised and calm approach to work and be able to deliver high-standard performance analysis services in a tight game schedule.
Qualifications and skills
You have an in-depth and demonstrable football knowledge, including an understanding of tactical concepts, requirements and trends of modern football
You have an UEFA A License (or higher) or a university degree in Performance Analysis 
You are analytically proficient and have a flair for breaking down a problem into its components and finding innovative solutions
You have wide-ranging technical knowledge, including familiarity of various analysis, video and presentation software
You have a working-knowledge in data collection, analysis and visualisation
You are a capable communicator who can both present information clearly and in a didactically appropriate manner (verbally and visually) and coordinate effort with other staff members
You thrive in a performance environment through a high drive, an organised approach and a problem-solving behaviour
Experiences
You have extensive and demonstrable experience of delivering performance analysis services in professional football, either through coaching or analyst roles
You have working knowledge of performance analysis systems and software (experience with SportsCode, Coach Paint, and SBG MatchTracker is advantageous) as well as relevant data providers (ChyronHego and Opta) for use in football analysis
You have knowledge of Scandinavian football in an international setting
Application
>> Apply here - closing date: 11 March 2020
Shortly after the closing date, successful candidates will be contacted about the interview process. Interviews will take place from the end of March to the beginning of April.
If you have any questions about the role or the recruitment process, please email performanceanalyst@fck.dk. Please note that we will only accept applications through the dedicated link above.

About F.C. Copenhagen

Football Club København (F.C. Copenhagen) is in many ways both an old and a new club. Even though the club was established in 1992, it is nevertheless rooted in over 100 years of club tradition through its superstructure between Kjøbenhavns Boldklub founded in 1876 and Boldklubben 1903 founded in 1903. Since 1992, F.C. Copenhagen has won 13 Danish Football Championships and 8 Danish Cups. The club has reached the group stage of the UEFA Champions League on four occasions and the group stage of the UEFA Europa League nine times, which sums up to 13 group stage participations in the last 14 seasons. Telia Parken, the largest football stadium in Denmark with a capacity of 38,065 seats, is the home of F.C. Copenhagen.