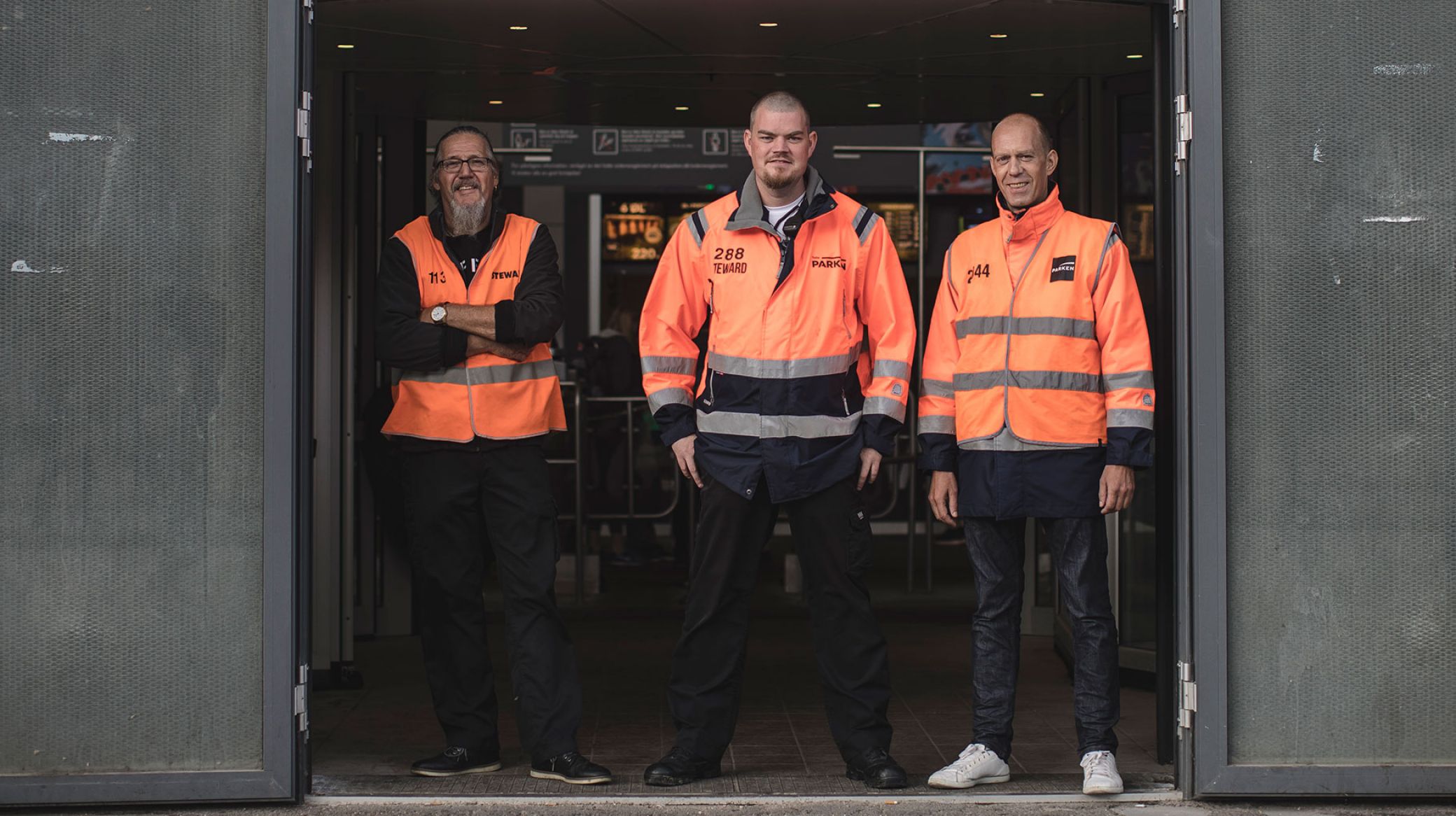 Samy Khabthani, FCK.DK
Become an F.C. Copenhagen matchday steward
F.C. Copenhagen matchday stewarding is a volunteer position and consists of maintaining the security of Parken at events inside Denmark's national stadium.
The tasks
The main task of a matchday steward is to ensure our guests have the best experience during the event. Safety is paramount and stewards will perform many tasks, including guiding spectators to seats, obverting the audience and upholding safety standards.
Applicants
All types of applicants are welcome. The requirements are that you must be 18 years of age, have a clean criminal record, be in reasonable physical shape, be able to perform your duties during hectic moments and be calm by nature.
 
Education
After a short trial, you must be prepared to undergo training so that we can maintain our status as Denmark's best stewarding team.
 
To become a Certified Controller in Parken, you must:
Complete a weekend course (as a legal requirement)
Complete a first aid course (8 hours) - it is not a legal requirement, but a requirement to be an authorised steward in Parken
Complete other relevant courses, including customer care, radio communication, first aid, conflict management, etc.
This is stewarding work, where service of Parken's guests is paramount without compromising security.
 
Do you want to know more?
If you want to know more about the job as an authorised steward in Parken / F.C. Copenhagen then you are welcome to contact us on +45 28 99 99 76
>>  Apply here (uploading CV and application is not required)