Welcome to Parken Stadium
There are two different away fan sections in Parken Stadium, one in the A Stand and one in the D Stand. Depending on the game, away fans will be located in one of these sections.

For most Danish Superliga and Danish Cup games, the away fan section in Parken Stadium is situated in the A11 block of the Upper A stand. For derby games against Brøndby and other games with many away fans, the away section is moved to the Family Stand (sections D1-D3).

For Champions League games, the away fan section is in the Family Stand.

Our away stewards are ready when the gates open an hour before kick off and are present during the game.
TICKETS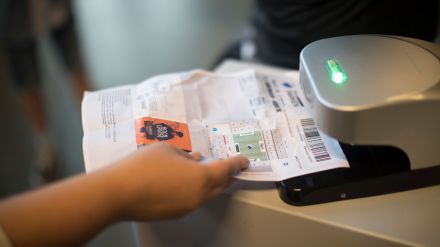 Usually away tickets are only sold via the away club. If so, please see the away club's website for tickets.
Occasionally you can buy F.C. Copenhagen away fan tickets at billet.fck.dk.
We encourage away fans to buy tickets in advance and save a 40 DKK fee which is charged on ticket sales on match days.
For Champions League games, away fans must buy their tickets via the away club. Away fans may be ejected from the stadium or denied entry if they are found in the home sections of the stadium.
DRIVING AND PARKING
Usually the team's fan buses can park right outside the A11 entrance.
If you are travelling by car or public transport, you can read travel advice for F.C. Copenhagen home games here.
We encourage away fans to arrive via Østerbrogade and Gunnar Nu Hansens Plads, from the north east of the stadium.
FOOD AND DRINK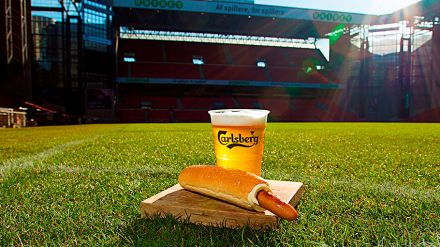 The stalls within Parken Stadium sell a wide range of food and drink (beer, water and coffee), plus the 'dish of the day'.
TIFOS FOR AWAY FANS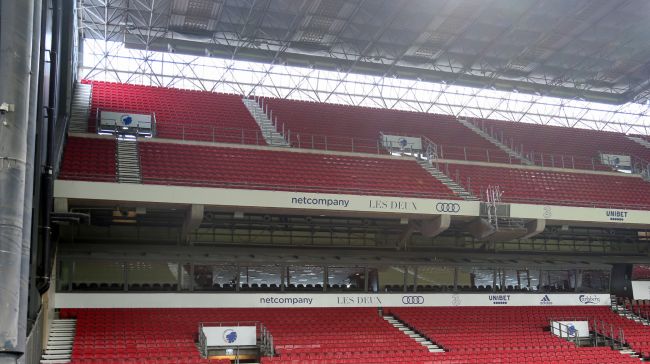 Away fans are allowed to bring tifos and other fan displays into Parken Stadium, so long as they adhere to safety regulations and official guidelines.
Max. flag size 3x3m including 4m flagpole
Commercial, politics and objectionable messages not allowed
Max. three drums (with drumsticks)
Max. three megaphones
Confetti and ticker tapes
Banners of all sizes
Tape, strips and strings to hang banners